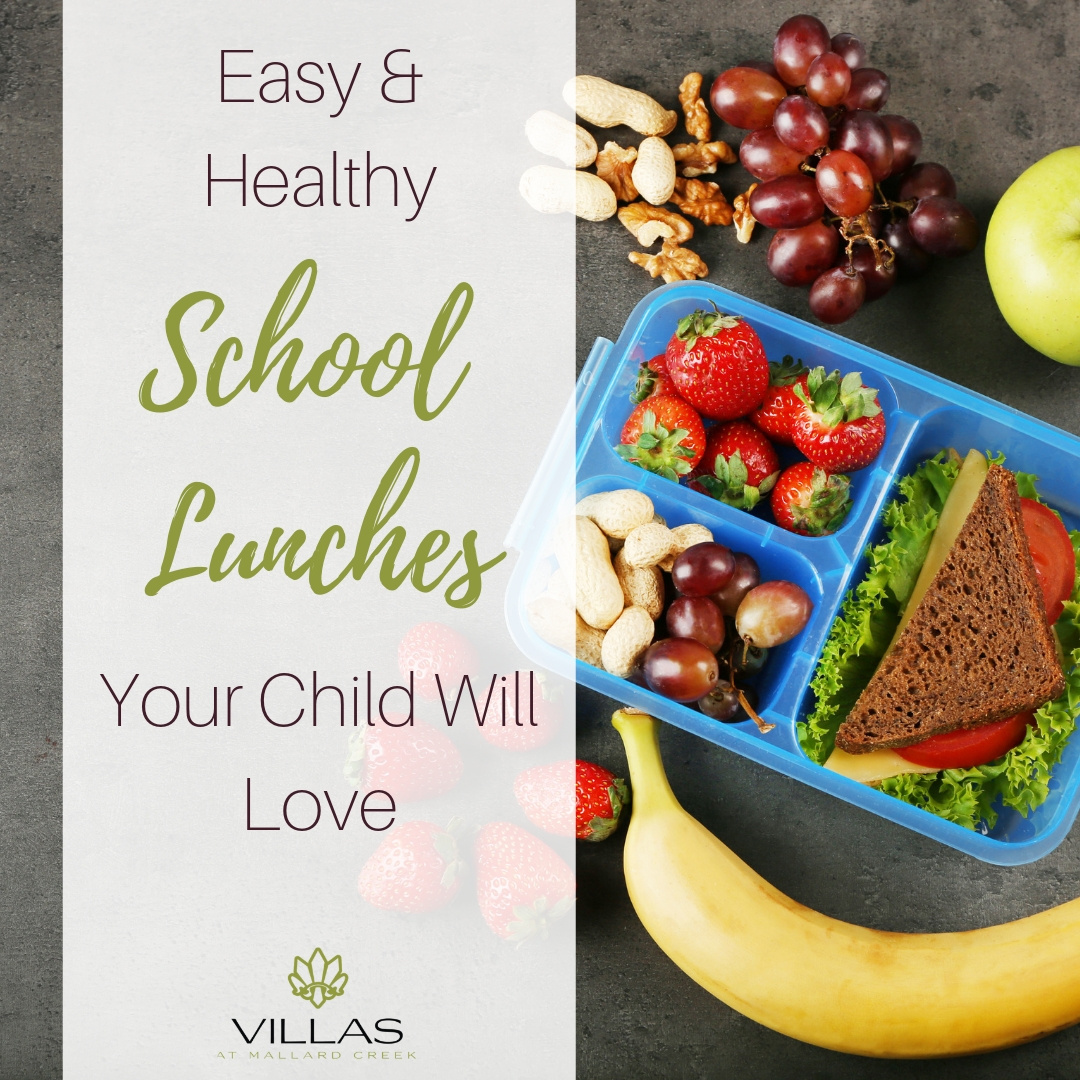 It's that time of year again! School is in full swing, and your Charlotte apartment is filling up with notebook paper, number 2 pencils, and multi-colored folders. The lawless days of summer are over, and you are back into the swing of the school year routine.
One important factor of the school year is the daily lunches that tuck into your child's (or your) backpack each morning. While you don't want to fill it up with cookies, chips, and sugary drinks, it often seems like those are the only things your kid is guaranteed to eat.
Don't stress, moms and dads! We have collected here a variety of options that will keep your little one well-fed for the school year ahead. These meals are easy to make, full of nutrients, and kid approved.
If your kids love to eat fruit, then you will want to stock your Charlotte apartment with plenty of bananas this year so that you can make banana sushi! This dish is easy to make, and it is can be customized with raisins, coconut flakes, or even minced almonds. It does require peanut butter which may not be allowed at every school.
Most kids love to eat tacos which makes this lunch a great choice. It is especially easy to put together if you are using leftovers from dinner the night before. Since the ingredients all come deconstructed, it is a better lunch choice for your older kids as preschoolers may find it a little tricky to make their tacos.
Need to get another meal out of those taco leftovers? These wraps will do the trick! Plus, it will seem like an entirely different menu item to your kids because of the new presentation. You will get to clean out the beautiful stainless steal fridge in your apartment, and you won't even have to feel guilty about throwing away any food.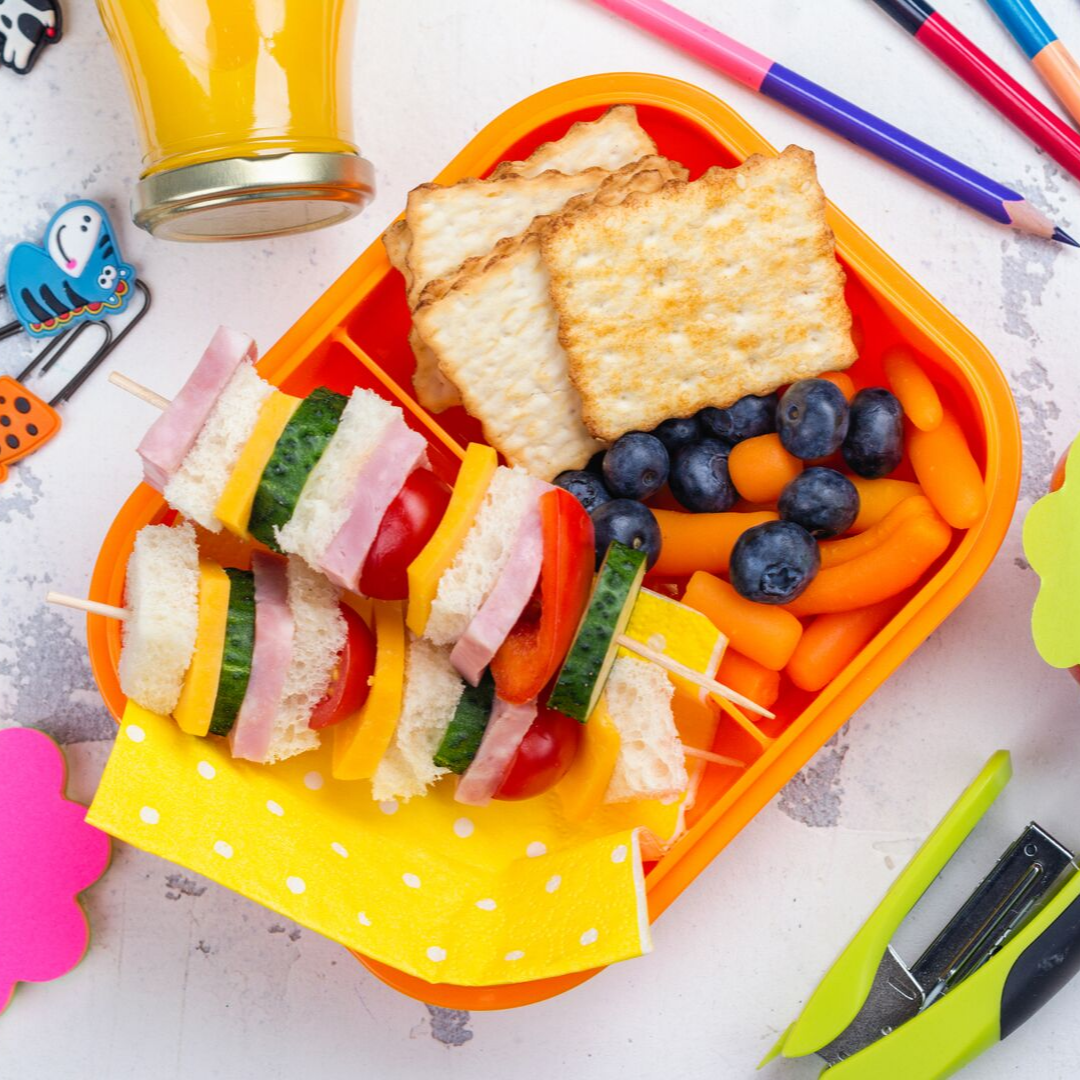 If your little ones like the deconstructed chicken taco bento box, you can try this copycat Starbucks version. It contains raw veggies that can be customized to suit their individual tastes. Plus, it has slices of cheese and peanut butter for dipping. If your kiddos are in peanut-free schools, you could easily switch it out for something else they enjoy like hummus, ranch dressing, or smashed avocado.
A lunchbox item that doesn't require sending any utensils is always a good choice. Those forks and spoons oftentimes don't make it back to the kitchen, and you find yourself having to purchase new silverware every few years! These lunchbox entrees can be made in advance and stuck in the freezer until needed making your lunchbox packing all the easier.
Sometimes all it takes to get your kids to eat their food is putting it in a fun new package. These grilled cheese roll-ups take the classic grilled cheese sandwich and add a fun…twist. The new package makes them more fun to eat, and they also fit into the lunchbox quite easily. Customize the sandwich by adding different cheeses or using different styles of bread.
Another food with a twist, these pizza pinwheels are also a great lunch entree for making ahead and freezing too! You can stock the freezer one weekend day per month with this pizza recipe customized to your little one's taste in toppings, and you will not have to spend your busy school mornings rushing to get a lunchbox packed. These are super easy to make, and you can even sneak in a few vegetables to make them healthier.
These sandwiches are basically DIY Crustables. If your kids are a fan of those types of frozen sandwiches, you (and your budget) will be happy that you now have this DIY version! This is super easy to make your own, and it is a great way for those with food allergies to get a "Crustable" that suits their needs. Make them with whole wheat, gluten-free, or any other type of bread, and the filling options are nearly endless as well.
While we are talking mini, let's add in this recipe for mini corn dog muffins. These are also good to add to your freezer lunch prep day because you can easily double the batch. If your kids are corn dog fans, you will be the coolest parent on the block when you start sticking these muffins in their lunchboxes.
All of these recipes are easy enough to prepare, and your kids are sure to love them! Add a fruit or vegetable, a nutritious beverage, and a healthy treat to the lunch bag to round out the eating options. Plus, once you fill your Charlotte apartment freezer with all these lunchbox meals, you can start training your little ones to make their own lunches.