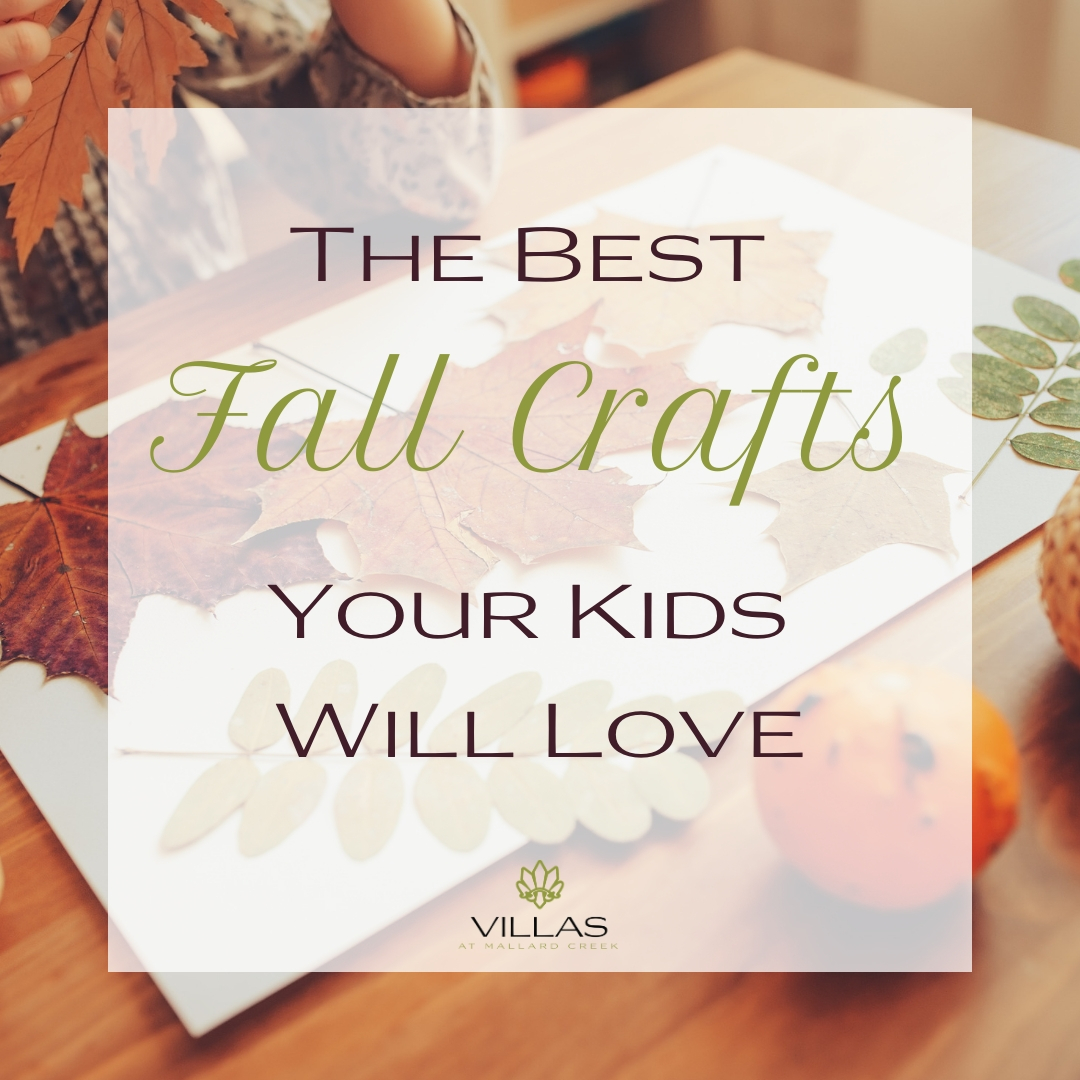 The school year is hitting its stride and the weather is finally cooling off which means it is time to start planning some fun family activities to do in your apartments near Mallard Creek. With the days getting shorter and cooler, you will likely need a few indoor activities to keep the kids entertained on those days and evenings where playing outside just isn't an option.
Have no fear! These fall craft ideas will be just the thing to keep the little ones occupied and happy throughout the fall months. Plus, they will help you celebrate the season! That's a win-win, right?
Here are 8 fall crafts your kids will love to do right from your Charlotte, NC apartment:
If you get a chance to visit one of the apple orchards that aren't too far from your apartments near Mallard Creek, then you have the perfect opportunity to create this Apple Stamped Banner. All you need is heavy-weight construction paper, paint, a paper plate, twine, and an apple. Although you may want to save this one for a sunny day on the weekend so you can have the kids play with the paint out on the balcony or patio.
This is a fun one for kids that are ready to use scissors. All you need is a few colors of construction paper in fall foliage tones, school glue, scissors, and a paper plate. However, you could also add in some glitter if you wanted to give your wreath a little bling. Your kids will love seeing their handiwork displayed on one of the doors in your Charlotte apartment.
Nothing says fall like pumpkin, right? You can easily find lattes, candles, cookies, and just about every other item on the planet in a pumpkin scent or flavor. Why not play dough? This DIY recipe will allow your little ones to make their own play dough and get all the fun of playing with it! If you keep it put away correctly so that it doesn't dry out, it can be the craft that keeps on giving all autumn long.
Get your bigger kids in on the fall decor action by enlisting them in a crafting session making napkin rings. The supplies needed can all be found at any dollar store, and they can do double duty by keeping the kids entertained for an afternoon and working as your table setting when you host Thanksgiving dinner.
Spend a fall evening watching the classic film The Wizard of Oz, and then you can take a few hours the next night night making these paper plate scarecrows. Grab your construction paper, paper plates, scissors, and some googly eyes for this fun craft project. You can have older kids cut out the pieces for the younger kids before everyone gets busy assembling their scarecrows.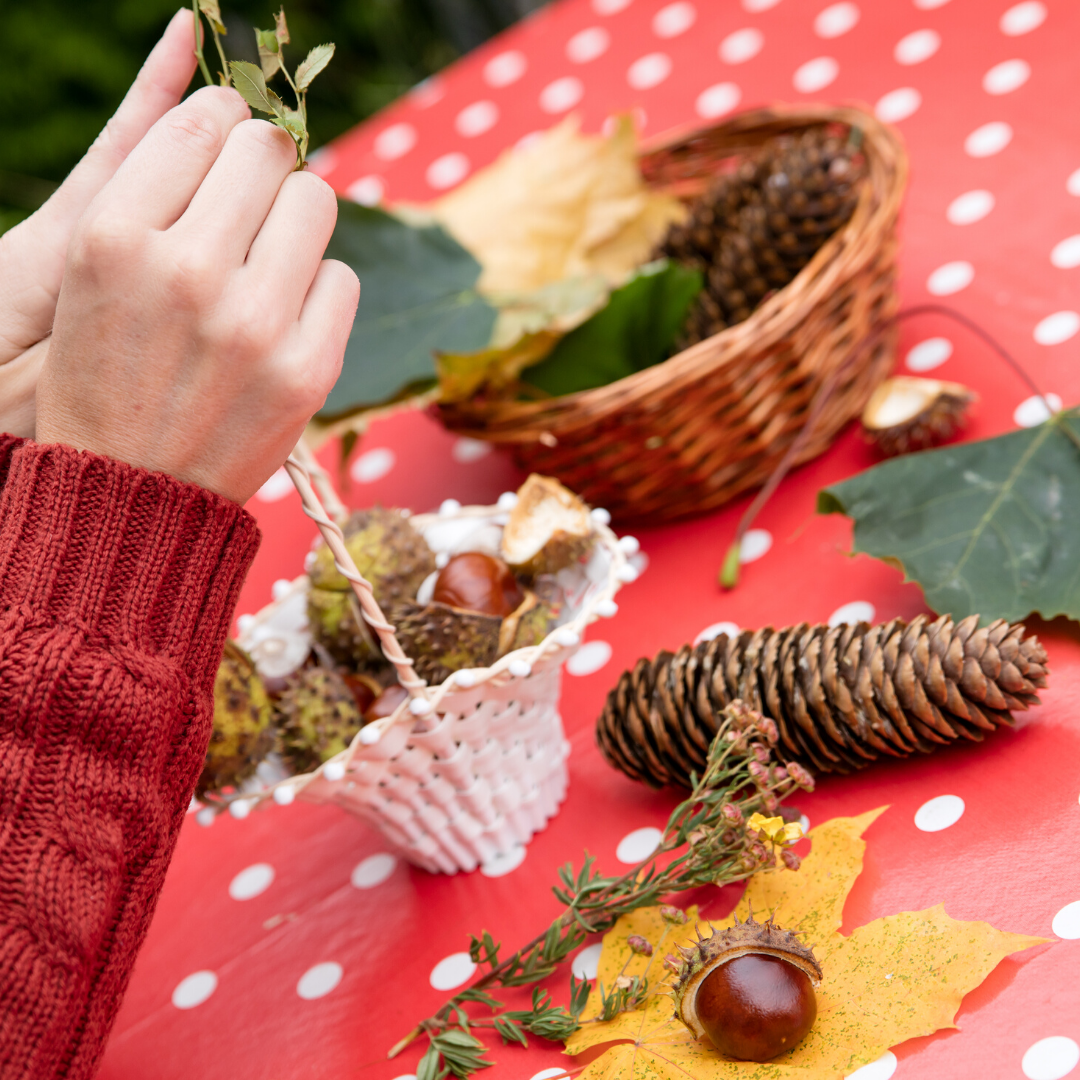 Suncatchers look great on your window, giving your apartments near Mallard Creek a bit of color to enjoy. Kids love them because it reminds them of stained glass, but they can easily make it themselves. The supplies needed for this craft include tissue paper in fall colors, self-laminating sheets, scissors, black construction paper, and a glue stick.
To complete this craft, you may need to go on a bit of a scavenger hunt in a nearby park or our own wooded area. Choose one that has a lot of trees so you are sure to find good looking pinecones. You'll also need some acorn caps, maple tree seeds, and some bark. You can leave your owls natural looking or add paint if your little ones prefer things in bright colors.
This DIY craft is one your kids are sure to love because they can be brought out with the fall decor year after year. You will need mason jars which can be found at the Dollar Store or Target, Mod Podge, tissue paper in fall colors, a paint brush, brown construction paper, and a candle. It is important to make sure you assist with the lighting of the candle once everything is constructed to prevent any little fingers from getting burned.

---
As you can see, many of these crafts use the same supplies which makes it super simple to stock up your crafting closet in your apartments near Mallard Creek and keep the little ones busy throughout the fall. You are sure to find one or two crafts to appease the kids of all ages here. Plus, once the creative juices start flowing, you may come up with a few extras of your very own.
These crafts are also a great trick to have up your sleeve if you teach a community class, babysit young children, or are an elementary school teacher!