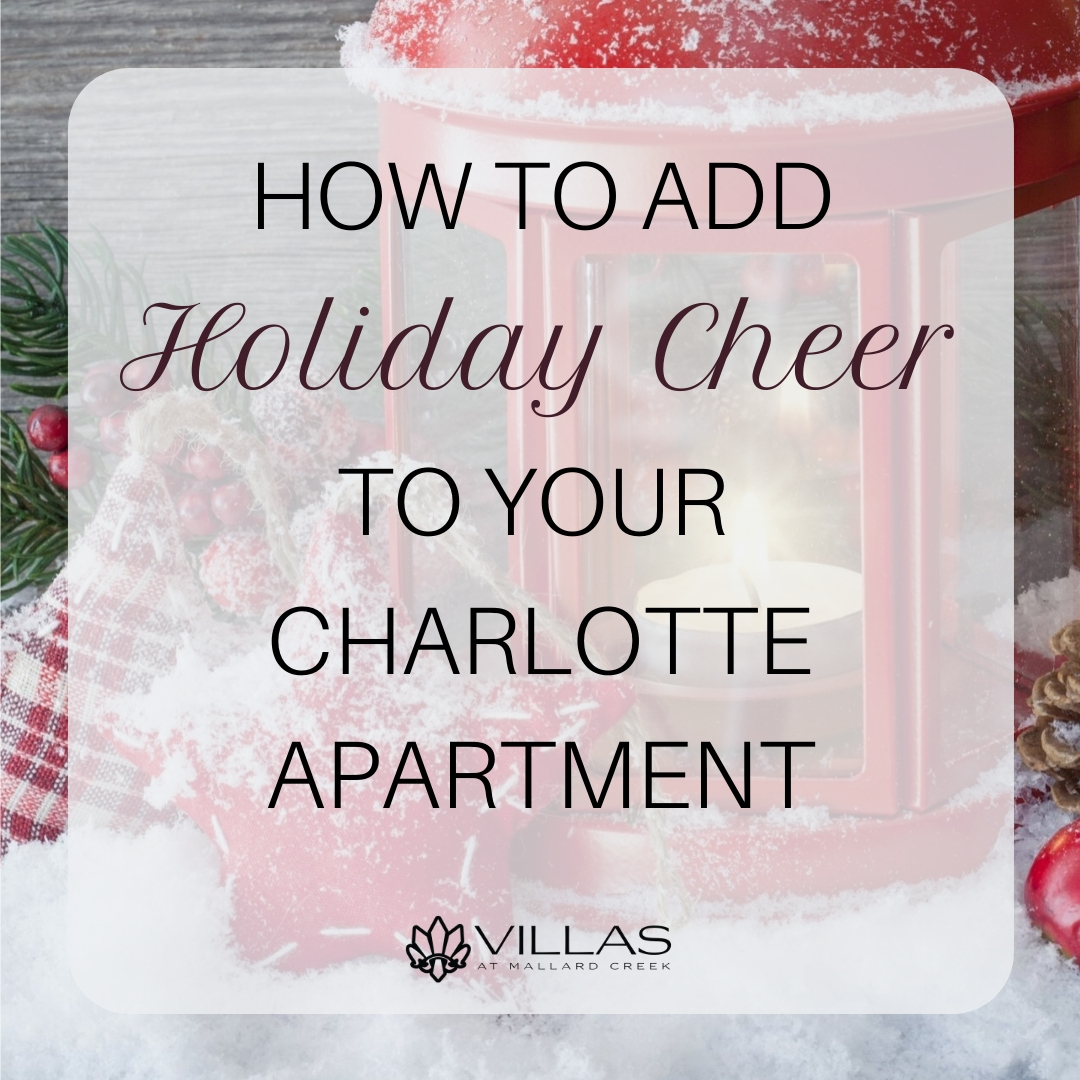 It is time to start gathering the ornaments and the tinsel because the holiday season is in full swing. For those of you stuck in a holiday rut, you are going to love these great tips on how to add holiday cheer to your home! This year, you can go beyond the Christmas tree and create a festive vibe throughout your entire space.
Here are seven fantastic ways to add the holiday cheer to your Charlotte apartment:
1. Start at the Front Door
If you really want to give your place the full holiday treatment, you need to start at the very front door. Switch out your regular welcome mat for a holiday-themed mat. There are plenty to be found at Target or on Amazon that will be a great addition. Next, add a festive wreath. There are so many to choose from–traditional styles, natural styles, and even DIY! If you really want to start the spirit at the very front door of your apartment, you can hand some sleigh bells around the door handle that will tinkle every time someone goes in or out.
2. Make Your Christmas Cards into Garland
No doubt your mailbox will be brimming with holiday wishes pretty soon. Once those beautiful Christmas cards stary pouring in, you can make them do double duty by turning them into part of your decor. Use a hole punch to create a hole at one corner of each card or use clothespins to clip them, then string them up with some twine or ribbon. Now you have a lovely garland that can be hung from your fireplace mantel, around your island, or even wrapped around the Christmas tree!
3. Keep Things Natural
If you don't love the traditional holiday colors of red and green, or they will clash horribly with the everyday decor in your Charlotte apartment, you can still create a festive vibe with natural elements. Greenery, pinecones, and holly will still keep your home full of cheer, but the colors are neutral and can be cohesive with any type of decor scheme. If you don't have access to real greenery, you can find some very convincing fakes at craft stores like Michael's or Hobby Lobby.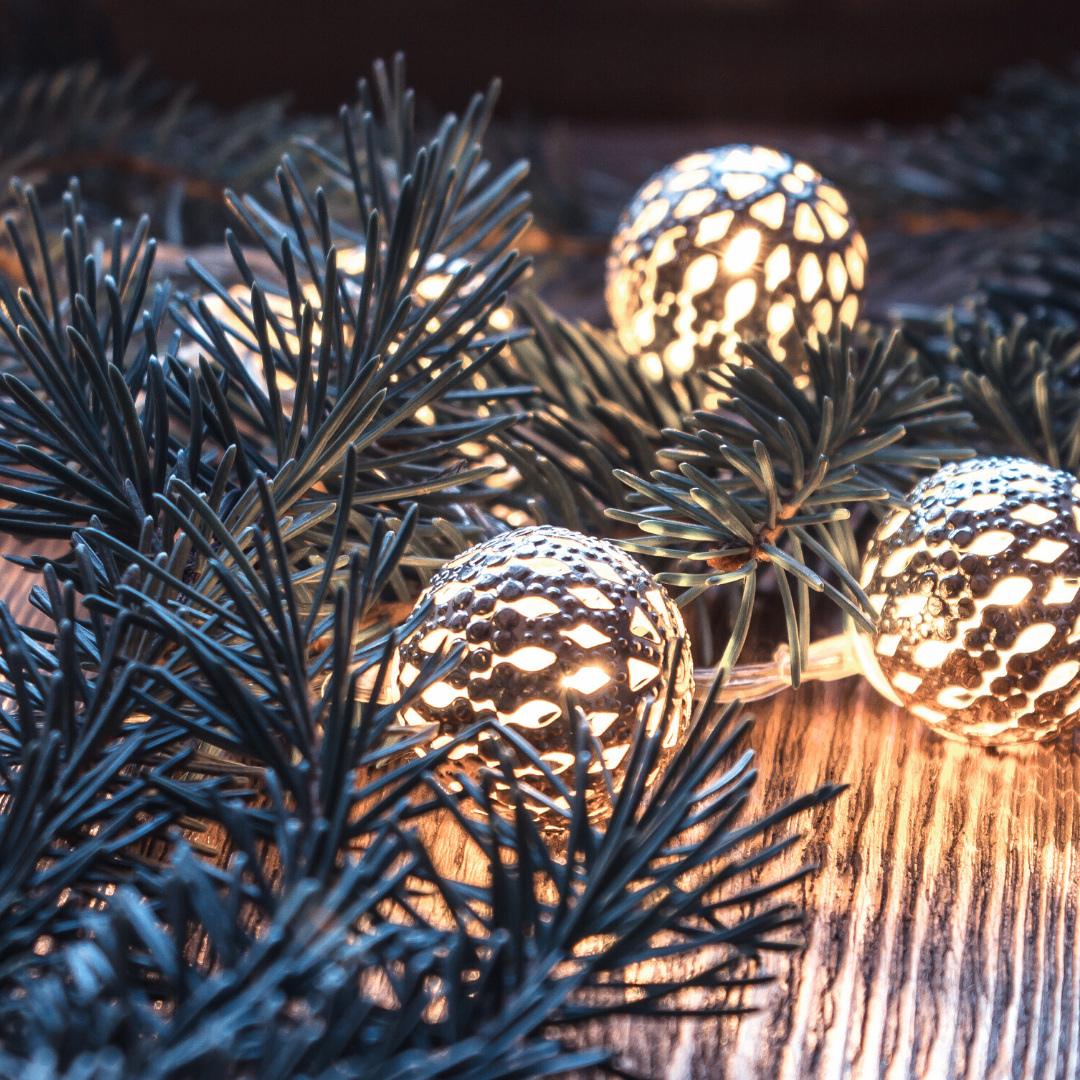 4. Think About Textures
The Christmas season calls for coziness, right? That is why you will want to toss around some fluffy knit blankets, a couple of fur accents, and maybe even a bit of festive fleece. Adding holiday throw pillows to your couch and a new thickly knitted afghan can keep things warm and cozy. Burlap accents on stockings or a tree skirt can add another level of texture that will complete the scene.
5. Add Some Lights
Nothing says the holidays like some twinkling lights! Don't think you can only have a string or two of lights on your Christmas tree. Why stop there? You can easily add some outdoor lights to the patio or deck of your home. A small strand of LED lights can be used to adorn the decor on your coffee tables, and you can even go all out and frame some of the interior doors with lights as well.
6. Make Things Smell Nice
One of the great things about the season is the amazing smells that go along with it. Gingerbread, mistletoe, pumpkin spice, peppermint, and sugar cookies all bring the holidays to mind. You can make your apartment smell like Christmas with just a tiny bit of effort. There is always the classic solution: scented candles! However, there are a few other ways that work well also such as reed infusers, simmering a pot of cider, or baking some Christmas cookies. You can also switch out your hand soaps for ones with holiday scents and add a few sachets of seasonal potpourri around.
7. Create a Playlist
If you are doing most of your shopping online this year, you are probably missing out on all of the holiday music which is sure to be playing in every retail establishment in the city. Don't miss out on all of your Christmas favorites! You can create a holiday playlist on streaming sites like Spotify, and let those festive carols resound in your own halls. You are sure to find all of the holiday songs you love, and you may even find a few new ones to enjoy too. If you would rather do things the old-fashioned way, you and your friends and family can sit around sipping cocoa and singing all the Christmas carols yourselves!

---
This list of seven ways to add holiday cheer to your Charlotte apartment will have you digging the holiday season this year. Bake your cookies, listen to your carols, and relish in the scents and sights of the season. The holidays only come around once each year, it is only fitting that you should enjoy it to the fullest!
Check out our other blog posts for more holiday ideas!