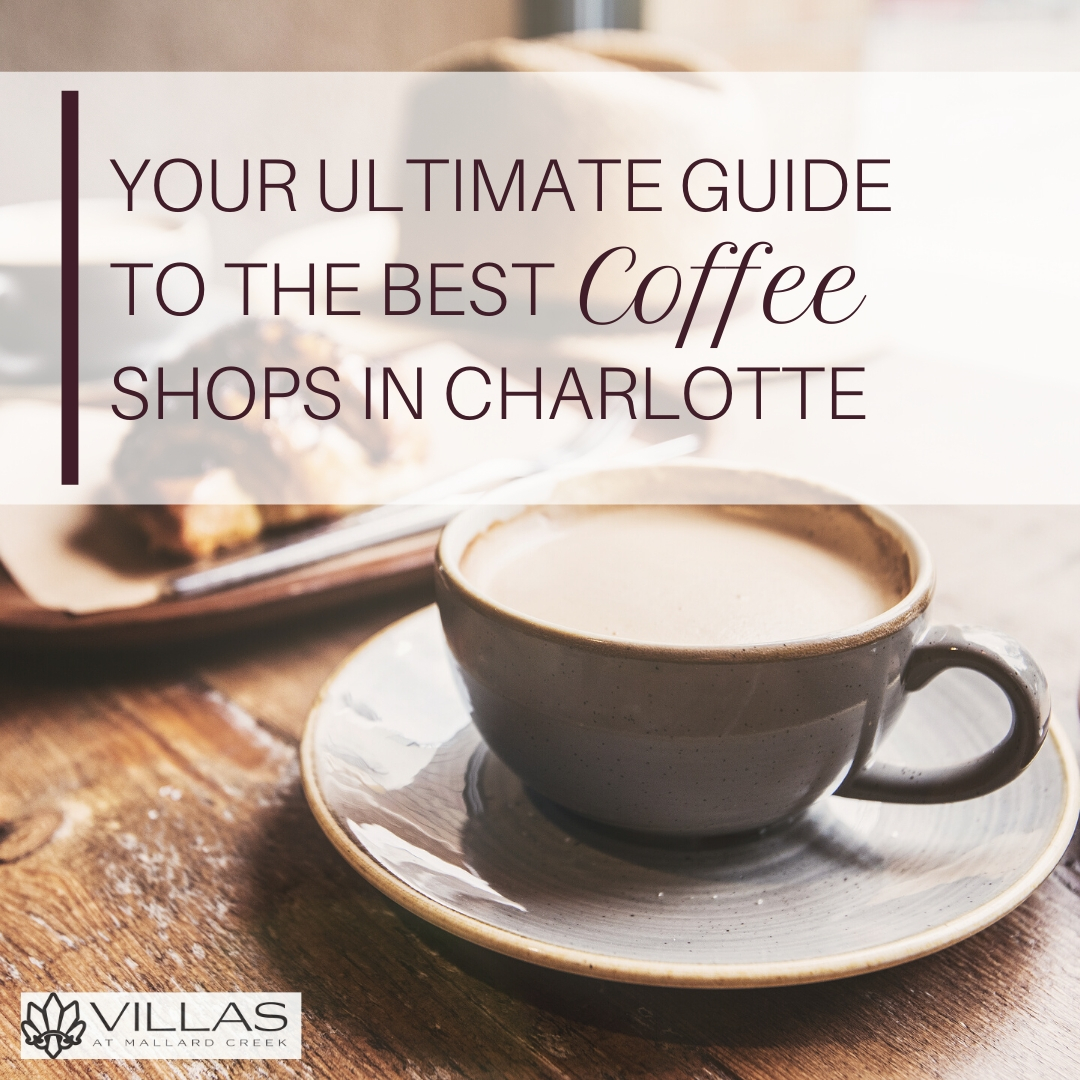 If you love coffee or just love hanging out in a cool coffee shop sipping a tea or hot chocolate, then the Queen City has the spots you will love. While you probably have a Starbucks or three in close proximity to your Mallard Creek Apartments, there are a ton of other cool coffee shops in Charlotte for you to explore as well.
Consider this your ultimate guide to the best coffee shops in Charlotte!
The Smelly Cat
You will find the Smelly Cat on 36th Street in the NoDa neighborhood. It is an award-winning locally-owned spot that roasts their own beans. Plus, they make sure that all those beans are ethically sourced before tossing them in their roaster.
The iced coffee is a summertime favorite, and they have amazing milkshakes if you happen to have a few little ones in tow. The atmosphere is an eclectic, laid-back cool. The interior is cozy, but doesn't have a ton of seating options. On good weather days, though, you can enjoy the outdoor tables and people watch. They have a stock of board games on site to keep things lively while you sip your brew.
Sunflour Bakery
This family-owned artisan bakery has the goods to pull you out of your Mallard Creek apartments. They stock a wide variety of coffees and teas, and they purchase their organic beans from ethical growers. All of the flavored syrups for the drinks are made in house!
There are a couple of locations for the Sunflour Bakery, but the newest can be found in Ballantyne near the medical park. The decor is pretty standard, but what it lacks in ambiance, it certainly makes up for in flavor. The tasty treats on offer for complimenting your beverage will knock your socks off. Plus, you can grab a freshly made sandwich if you need something heartier than the baked goods.
Queen City Grounds
QCG is located in Uptown Charlotte but is easy to get to from the Mallard Creek area. It is one of the newer kids on the coffee shops in Charlotte scene. They have an in-house roaster that makes small batches of beans, and they offer all the usual specialty espresso favorites.
The atmosphere in Queen City Grounds is a mix of mid-century modern and industrial which gives it a very cool vibe. The baristas are very friendly, and there are food options for everyone on the menu including vegans and those with a gluten-free diet. Those seeking something a little stronger than the cup of joe can enjoy one of the beers from local breweries that they have on draft.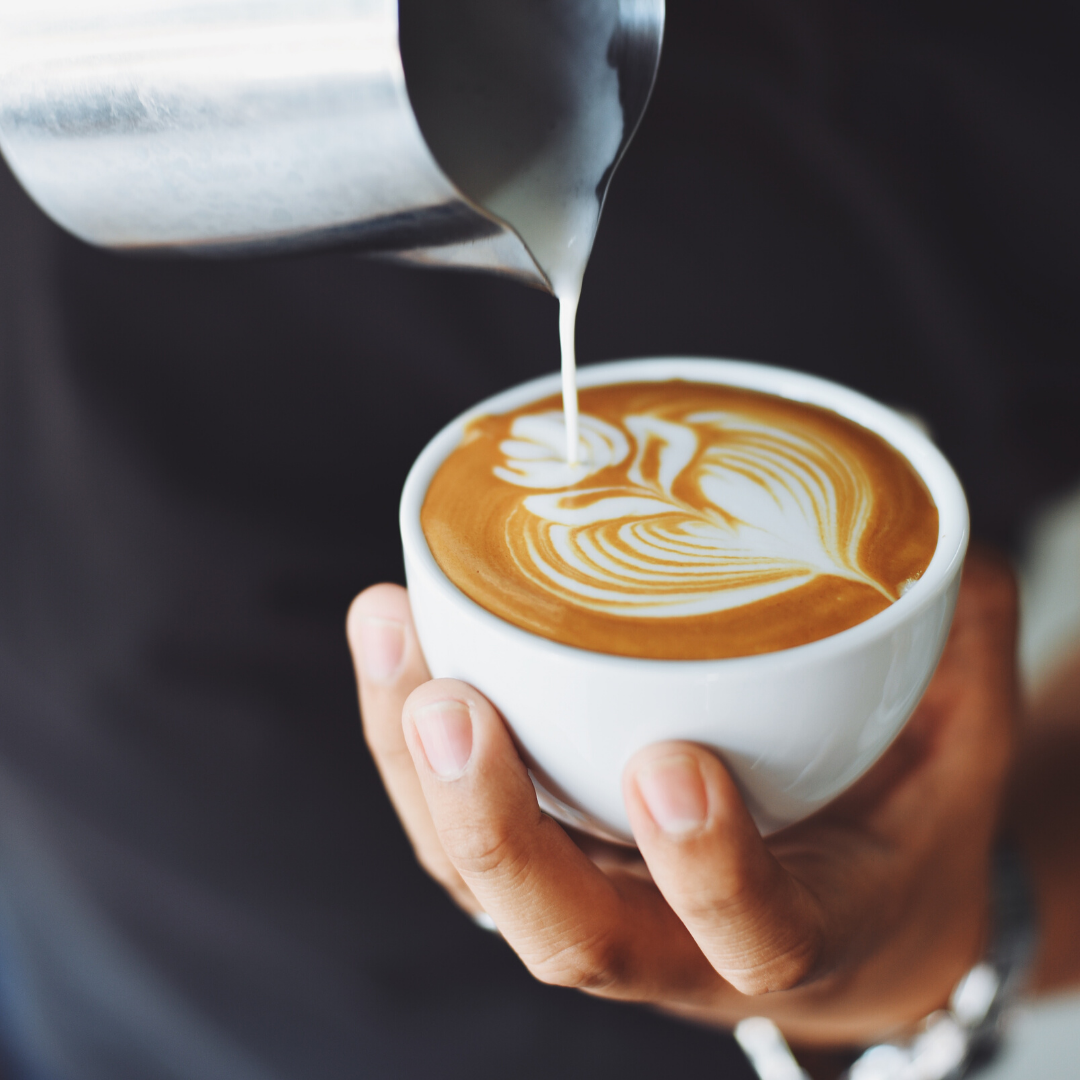 Amelie's French Bakery
No list of coffee shops in Charlotte would be complete without adding Amelie's. This cafe now has locations all over the city, so one is likely to be in close proximity to your Mallard Creek apartments. The flagship location is in NoDa, but there are also spots in Carmel Commons, Uptown, Park Road Shopping Center, and even in Rock Hill.
The atmosphere at each one is super funky and fun. The amazing chandeliers are reason enough to visit, and each location has its own styles. You will find plenty of hot and iced coffee drinks to enjoy. Plus, there is a full range of teas. Don't forget to nab something out of the bakery case as well.
Not Just Coffee
This is another one of Charlotte's coffee shop chains that you can find dotting the city, there are currently six cafes in the city. This company was opened with the ideals of creating an ethical company that drives local business. They are partnered with Homeland Creamery as well as Counter Culture Coffee.
Any of Not Just Coffee's beverage options are sure to be palate-pleasing, and you will be glad that you ventured out of your Mallard Creek apartment for a cuppa! One of their specialties is a vanilla latte that is made with vanilla bean infused sugar.
This fun uptown spot bills itself as "your space," and it definitely aims to please. There are plenty of different seating styles, so you are sure to find the one that keeps you comfortable. They also have meeting rooms that you can sign up for on a first come first serve basis if you want to get the workday out of the boardroom.
All of their beans are single-origin coffees which are roasted by the local roaster called Forte Legato. You will find both house-brewed and cold-brewed options on the list, and you can, of course, get all of your favorite hand-crafted espresso drinks.
This list may not cover every single coffee shop in Charlotte, but it is the ultimate guide to the best of the best. You can always do a coffee crawl starting with a cup brewed at home in your Mallard Creek apartments and then decide for yourself which one of these establishments deserves the top spot.