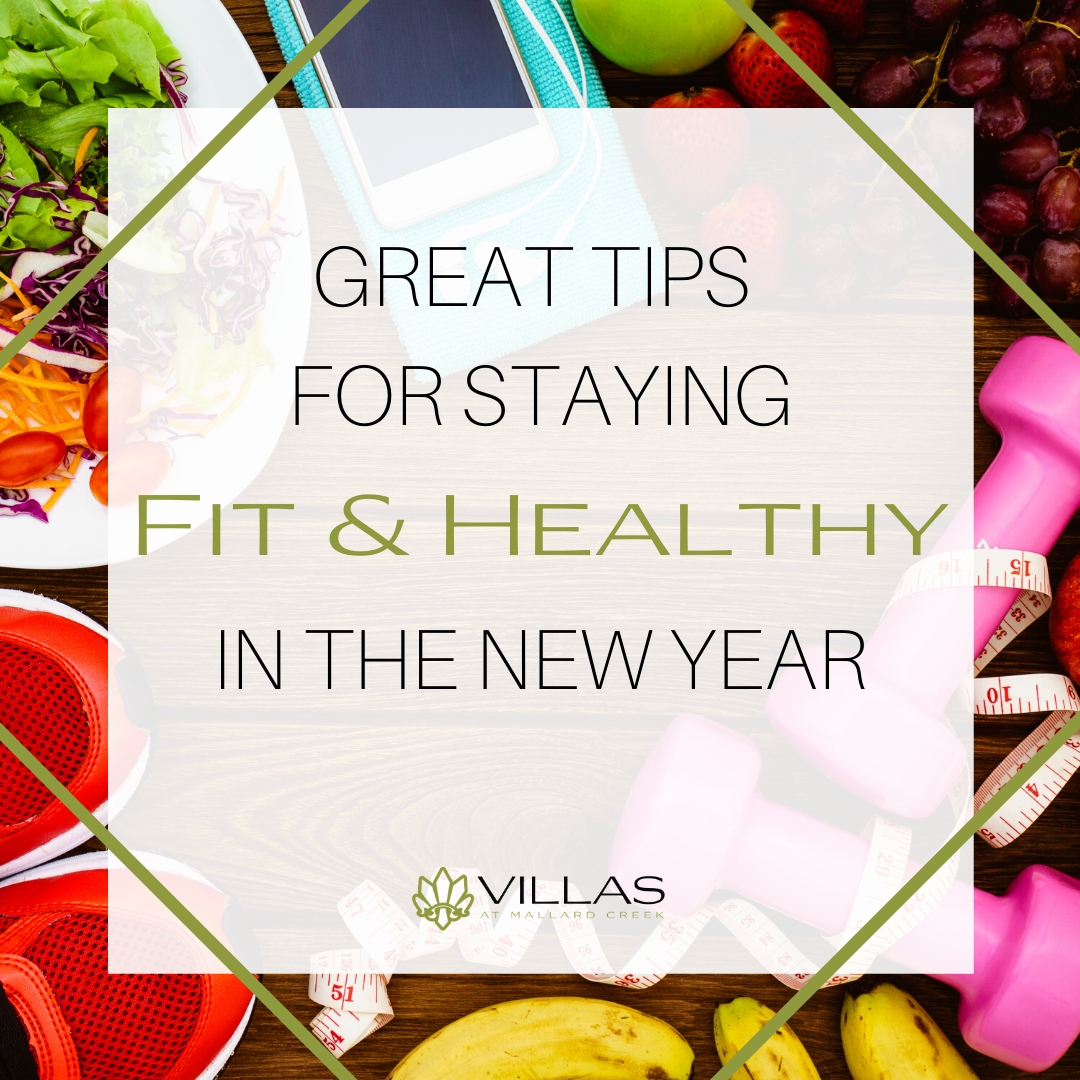 The new year has arrived and with it all the promises to make this the year you get healthy and in shape. Right? Getting fit is an admirable resolution that many people make, but quite often, they don't follow through. That is why we put together these tips for getting healthy that don't require joining an expensive gym…or even leaving your Charlotte apartments if you don't want to!
There are plenty of free and cheap ways that you can get in your steps every day in the Queen City. Some of these ways will even feel more like fun than working out. Ready to get fit?
Work Out at Home
Your Charlotte apartment comes with a nice gym that you can make use of every single day. You can lift weights, use the cycle machines, and do some ab work, all without leaving the complex. Yet, the gym isn't the only exercise you can get at home. In the warmer months, you can swim laps in the pool as well!
There are other less obvious things to consider as well. You can walk a loop on the sidewalk around the buildings to get in a good number of your daily recommended steps. Plus, you can make things a little more challenging by climbing the stairs at regular intervals. See how much you can do without even straying too far?
Free (or Cheap) Yoga
You probably already know that Charlotte has a huge brewery scene, but did you know that a good many of those breweries also offer some free or really, really cheap yoga? You can find a workout to join at D9 Brewing on Tuesday nights, Lenny Boy on Saturdays, the NC Yoga bar offers classes at various breweries around the city as well. They have a rotating schedule that includes $10 classes at spots all over the city.
There are other places where you can find cheap yoga too such as churches, parks, and even some yoga studios do discounted classes. You can find a good list of free and cheap yoga here.
Go Hiking
Some days, you will want to get out of your Charlotte apartments and get a little closer to nature. That urge to find yourself in a green space is a good time to also get a little healthier. Of course, the fresh air will help, but you can also stretch your legs and get a good quality hike in. This is also a great way to incorporate your dog or your kids into your getting fit routine.
You don't even have to head out of the city to find a place for a hike either. There are nearly 40 miles of greenway trails snaking through the city where many residents enjoy an easy stroll, a quickly paced run, or even a biker ride. Another solid option is the Ribbonwalk Nature Preserve which is snuggled right into the middle of the city. It is 188 acres of urban forest area, and it has around 3 miles of trails to explore. This one has to be done on foot though as they don't allow cyclists inside.
Go on an Adventure
For those that want to add a little adrenaline rush to their workouts, then point your car towards the U.S. National Whitewater Center. Located on the south side of the city, but still in convenient driving distance from your Charlotte apartments, the USNWC offers a full day's worth of activities to enjoy.
You can try your hand at whitewater rafting for a real thrill, but if you prefer something a little more sedate, you can also do flatwater kayaking. They have rock walls to climb, ziplines to enjoy, and ropes courses spread among the treetops. Plus, there is a whole system of hiking and mountain bike riding trails to enjoy. Once you've worked up a sweat, you can grab a beer at one of the many bars on site.
Play in the Park
Another free way to get in some exercise is by taking a trip to one of the many public parks in the city. You will find these glorious green spaces dotting every corner of the metro area, even near to your Charlotte apartments. Play fetch with your pup, chase your toddler around the playground, hit a tennis ball with a friend, or just go for a stroll. There is plenty of fun to be had in the Charlotte parks.
Freedom Park has nearly 100 acres to explore. Reedy Creek has disc golf, Romare Bearden puts you right in the middle of Uptown, and the McDowell Nature Reserve even has spots for camping. Those are only a few of the parks that are out there waiting for you to explore them.
As you can see, there are plenty of ways to get fit and healthy in the New Year, and most of them don't require you spending a bunch of cash. You don't even have to leave your Charlotte apartments to get fit if you don't want to. So, that means, no excuses this year, right?