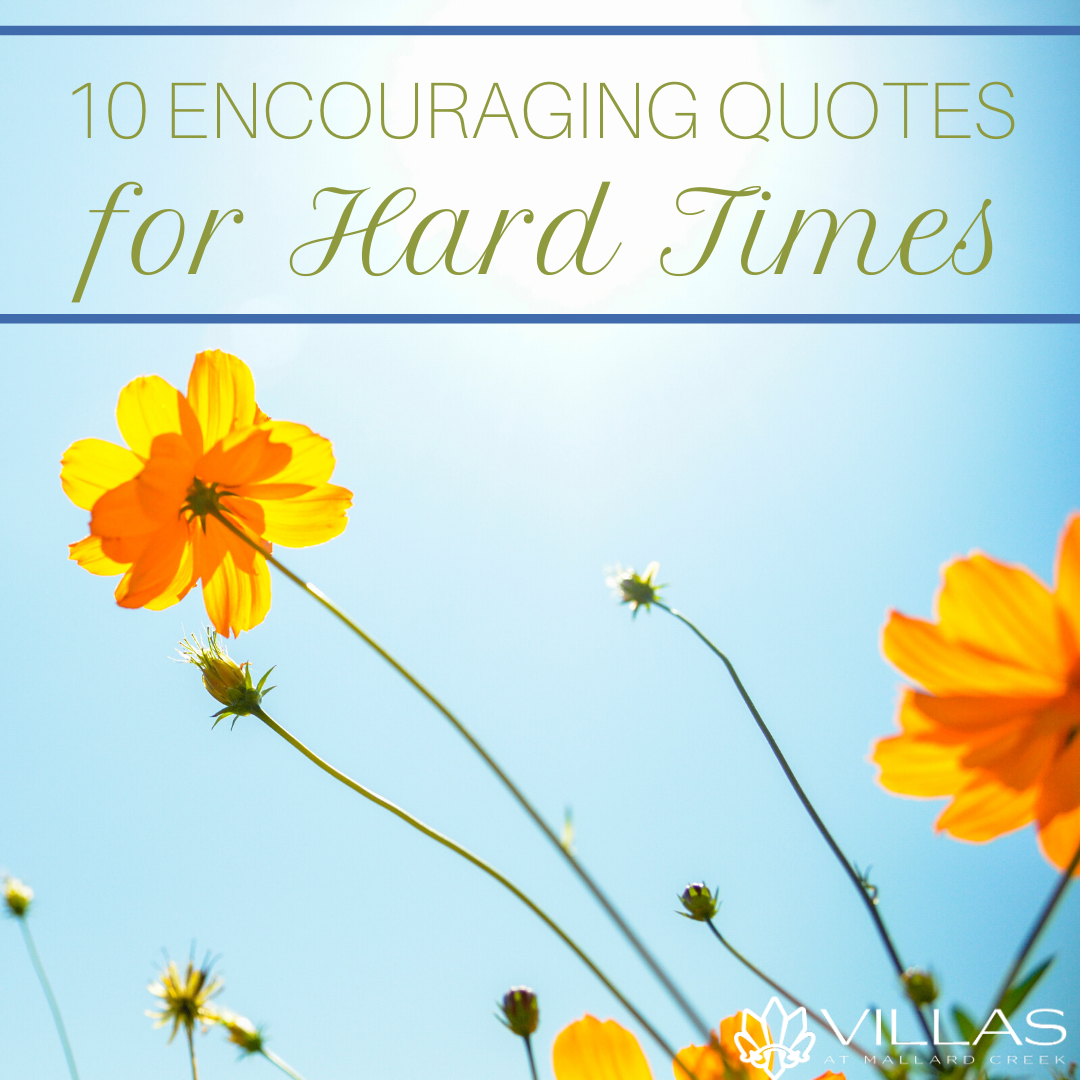 Everyone finds themselves in hard situations from time to time. Life isn't always easy or kind. There are moments in life where we may feel down and could do with some kind and thoughtful words. Here at the Villas at Mallard Creek, our goal is support a positive environment for a thriving community. Your Charlotte apartment is more than just a place to lay your head. It is a place to be motivated and encouraged.
Here are ten encouraging quotes for hard times. Take comfort and strength from these famous quotes and from the people who spoke them. Whether you just need a quick smile or some inner fortification, these quotes are meant to lift you up.
1. "Embrace uncertainty. Some of the most beautiful chapters in our lives won't have a title until much later." –Bob Goff
2. "In the middle of difficulty lies opportunity." –Albert Einstein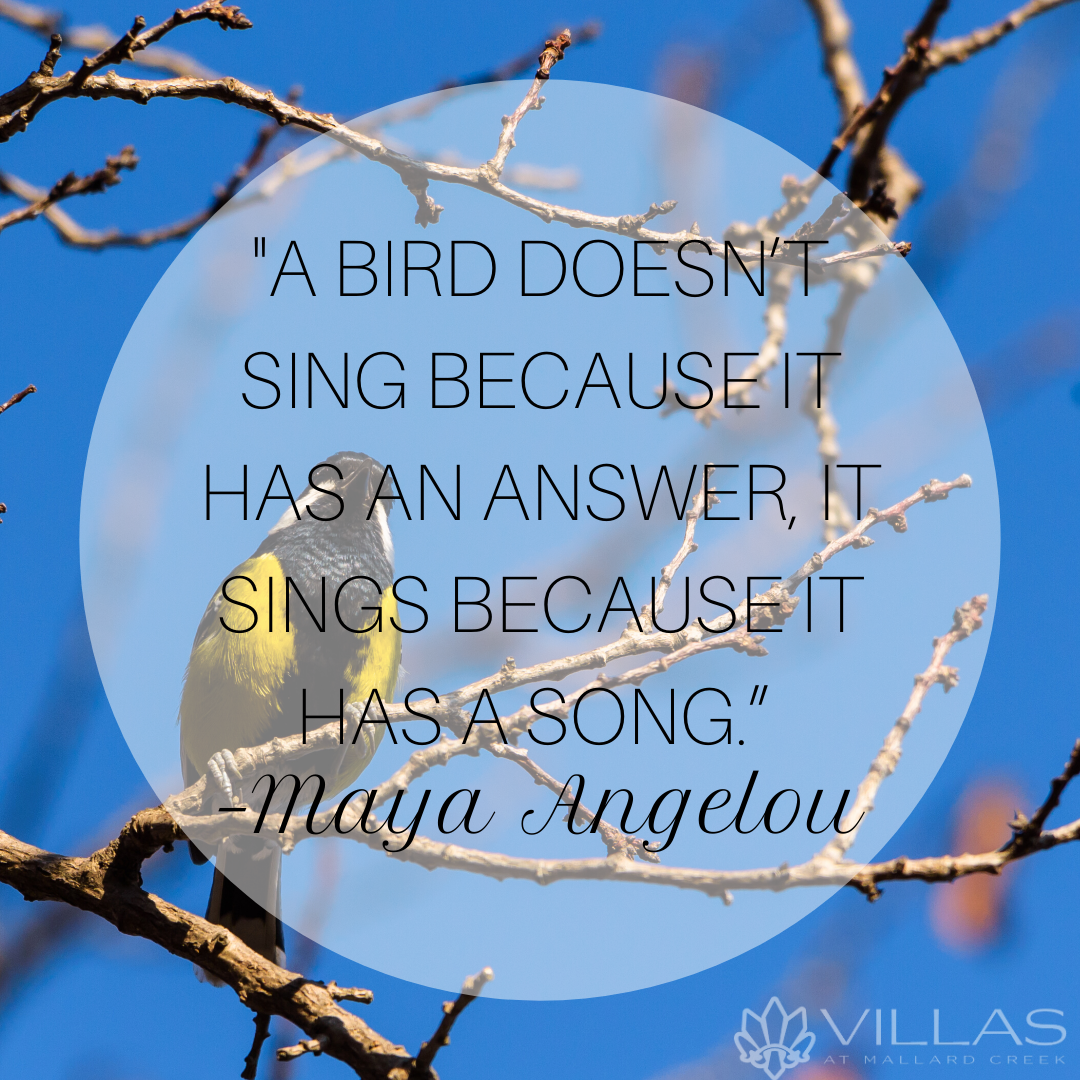 3. "A bird doesn't sing because it has an answer, it sings because it has a song." –Maya Angelou
4. "When written in Chinese the word "crisis" is composed of two characters – one represents danger and the other represents opportunity." – John F. Kennedy
5. "The art of living lies less in eliminating our troubles than in growing with them." – Bernard Baruch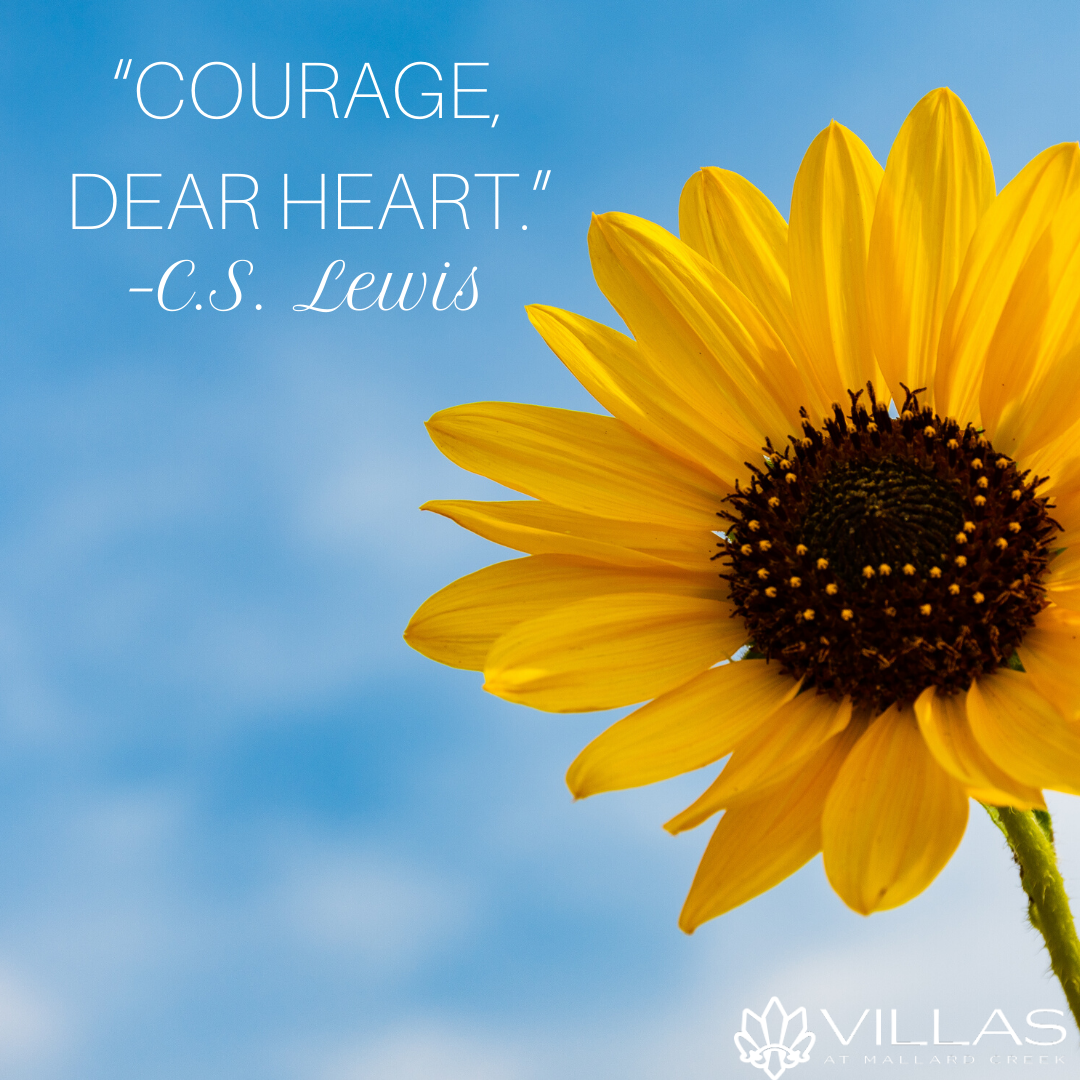 6. "Courage, dear heart." –C.S. Lewis
7. "When you come to the end of your rope, tie a knot and hang on." -Franklin D Roosevelt
8. "Worry does not empty tomorrow of its sorrow; it empties today of its strength." -Corrie Boom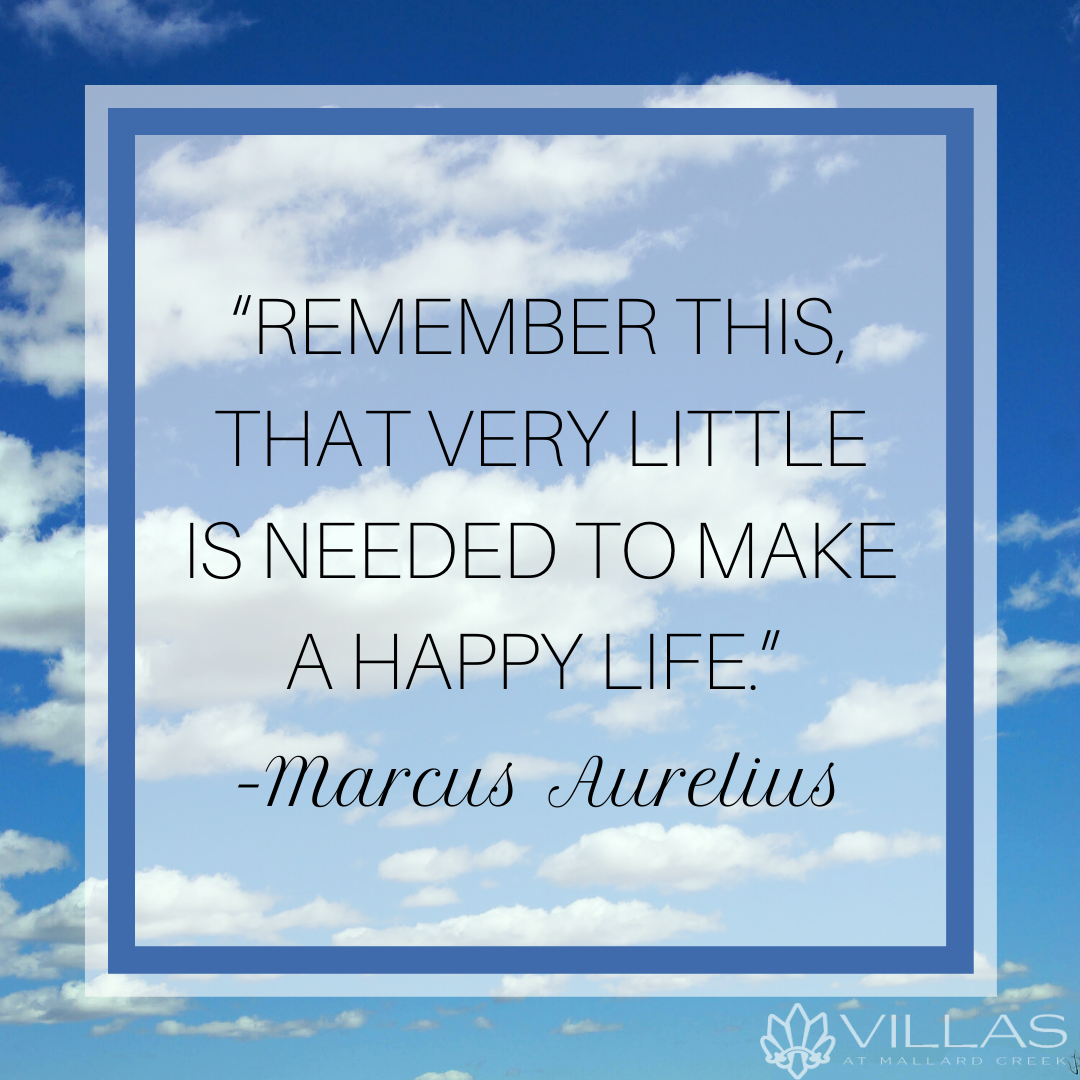 9. "Remember this, that very little is needed to make a happy life." -Marcus Aurelius
10. "Folks are usually about as happy as they make up their minds to be." -Abraham Lincoln

---
While life may be full of uncertainty, you can be sure that the Villas at Mallard Creek community is here for you. Our family-friendly and professional environment creates the perfect place to live and work. Be sure to take part in our monthly activities and events! There is something for everyone… cool prizes included.
If you are looking for a great Charlotte apartment in the University area, please stop by or schedule a tour today.