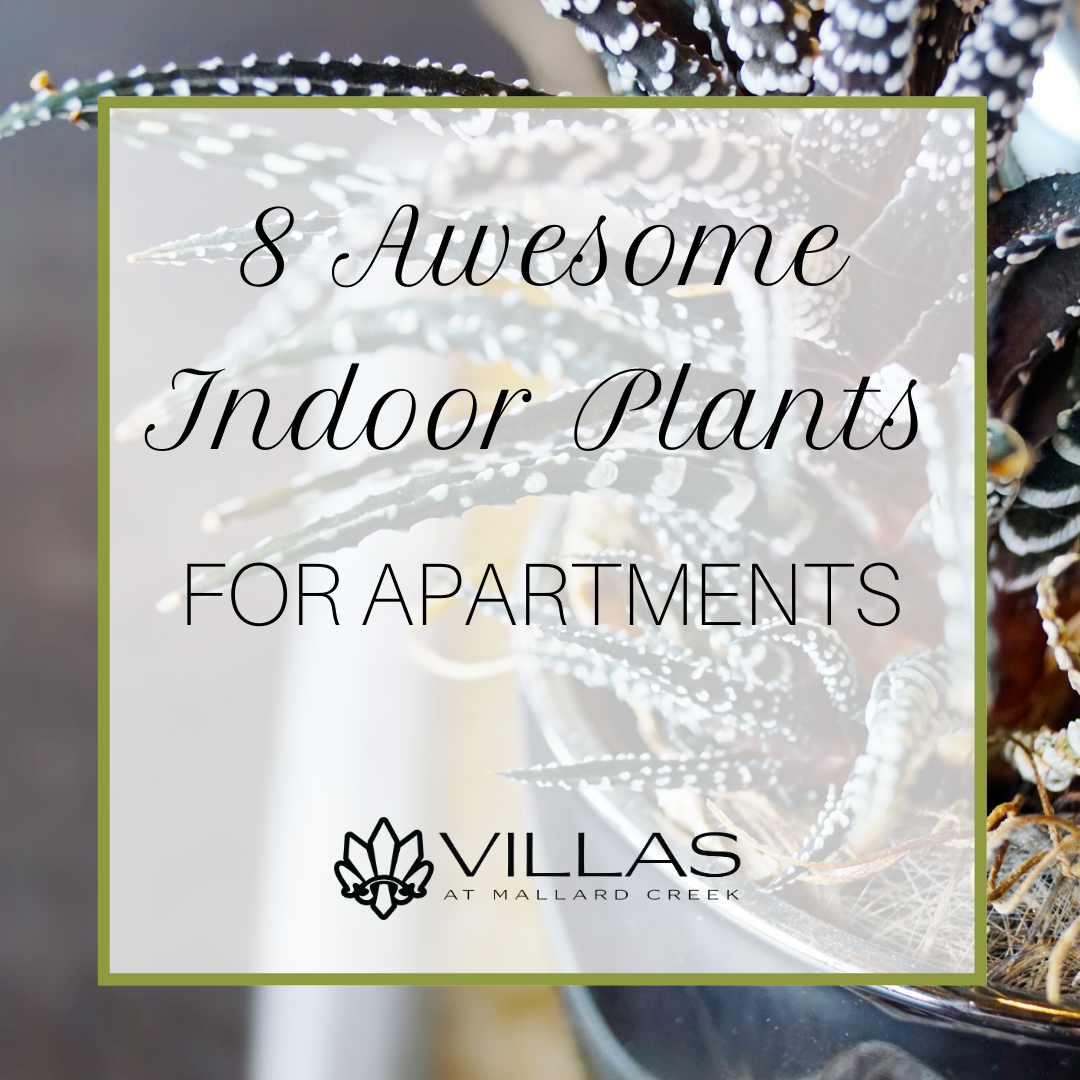 When you live in a Charlotte, NC apartment, outdoor garden space can be at a minimum. Although each of our Mallard Creek apartments come with a spacious balcony, you may still desire more green in your scene.
Houseplants are a wonderful way to add vibrant color, freshness, and texture to your interior landscape. However, not all plants are suited to indoor living. Here is a quick list of eight great houseplants that you will love!
Pothos
This hearty plant features bright heart-shaped leaves that are green… and sometimes have variegations of yellow and light green. Since they are a vining plant, they are perfect for pots or hanging baskets. Another great thing about Pothos is that they are known for their air purifying qualities! They also root very easily. This mean you can share a piece of your plant with a friends or root some of your own so you can new plants to brighten your home
Aloe Vera
Aloe plants come in too many varieties to list. That is an entire blog post of its own. From traditional aloe plants used for medicinal purposes to decorative varieties, there are so many to choose from. The simplicity of traditional aloe is great for indoor space. They require very little attention. You won't have to worry about watering or repotting frequently. Click here for a wonderful article from Good Housekeeping that is all about Aloe!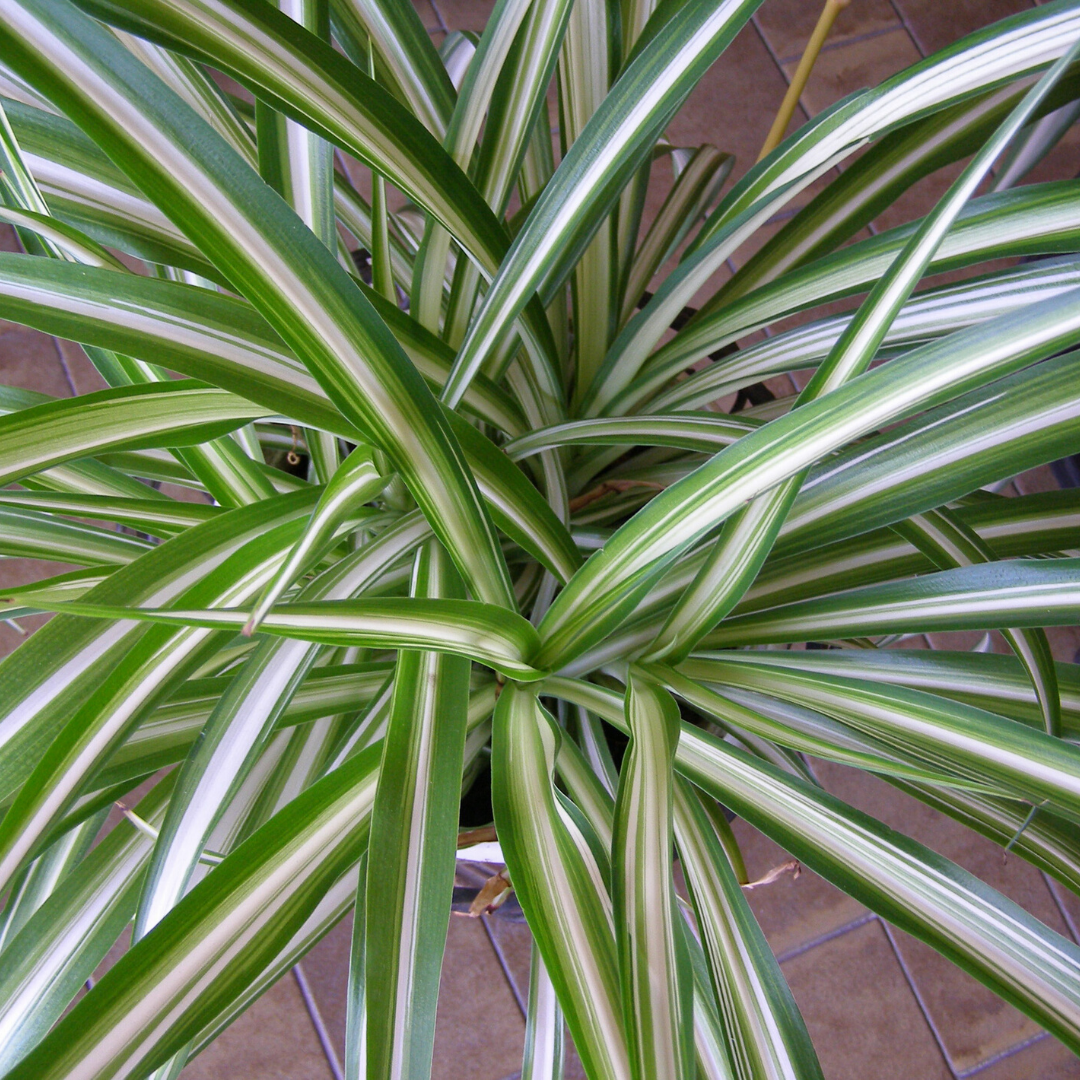 Spider Plant
What's not to love about a Spider Plant. Ideal for pots or hanging basket, these plants feature long skinny leaves that drape up and over to look like spider legs… thus its name. These plants thrive in low-light conditions and produce "babies". That's right! They produce shoots which will grow miniature Spider Plants that you can leave or cut off and root.
Ficus Tree
Our Charlotte, NC apartments are large enough for you to house a tree. Literally! If you are looking for a tree to decorate your indoor room, whether it is your living room or bedroom, you should consider a Ficus Tree. This tree is low maintenance and perfect for apartments.
Peace Lily
This beautiful dark green plant is great for low-light conditions. The dark upright leaves provide deep texture and color, while the white lily flowers are soft and graceful.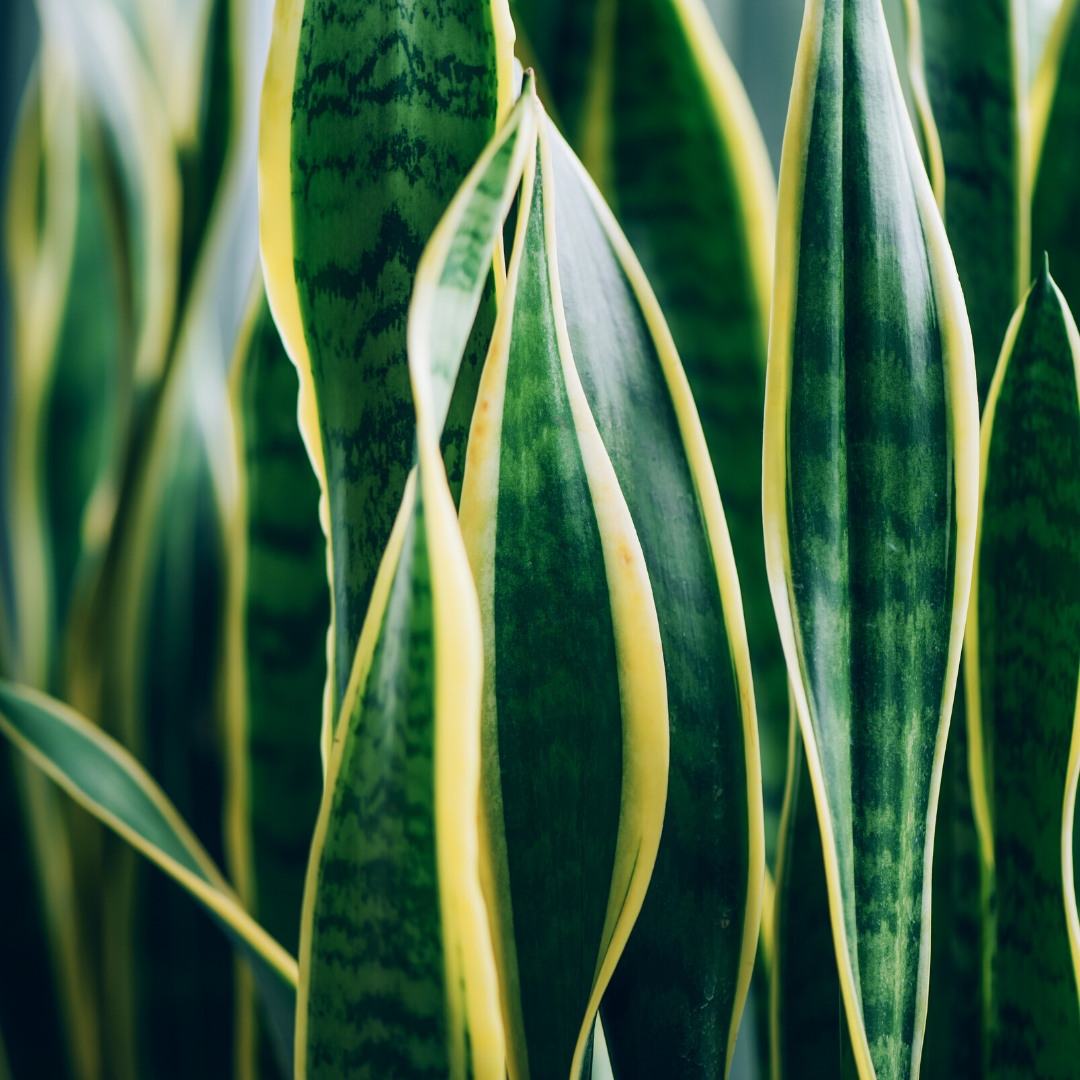 Snake Plant
With tall spear-shaped leaves, Snake Plants is often referred to as "Mother-in-laws Tongue". No matter what you call it, you are sure to love it. These plants require little sunlight and water… making it perfect for those who don't possess a green thumb. They also purify the air! That is a win-win!
Zebra Plant
This tiny succulent is perfect for small spaces such as nightstand, windowsill, or bookshelf. They are tolerant of low light and don't require much water. Their short-elongated spike may remind you of a mini Aloe Vera plant. They Zebra Plants gets its name from the small white horizontal stripes that adorn the green tentacle like upright leaves.
Rattlesnake Plant
This plant is so unique. It boosts a brilliant pattern on its upright leaves that looks like someone has painted a leaf pattern on it. It is stunning. The Rattlesnake Plant likes a little more sunlight (moderate) and likes more water. A kitchen or bathroom, where humidity is higher, is a great place for this wonderful houseplant. You can even joke and say that you have a rattlesnake in your Charlotte, NC apartment. LOL!!
---
There you have it! Eight awesome indoor plants that will be a perfect addition to your Mallard Creek apartment. You can't have to have a green thumb to try your hand at houseplants. They are an inexpensive hobby and decorative investment that could last for years and years.
You can find a wonderful variety of houseplants at your local home improvement store or even Ikea. Be sure to also check local nurseries. They are a great resource for plant knowledge and help.
For more great information about apartment living and the Charlotte area, check out our blog!