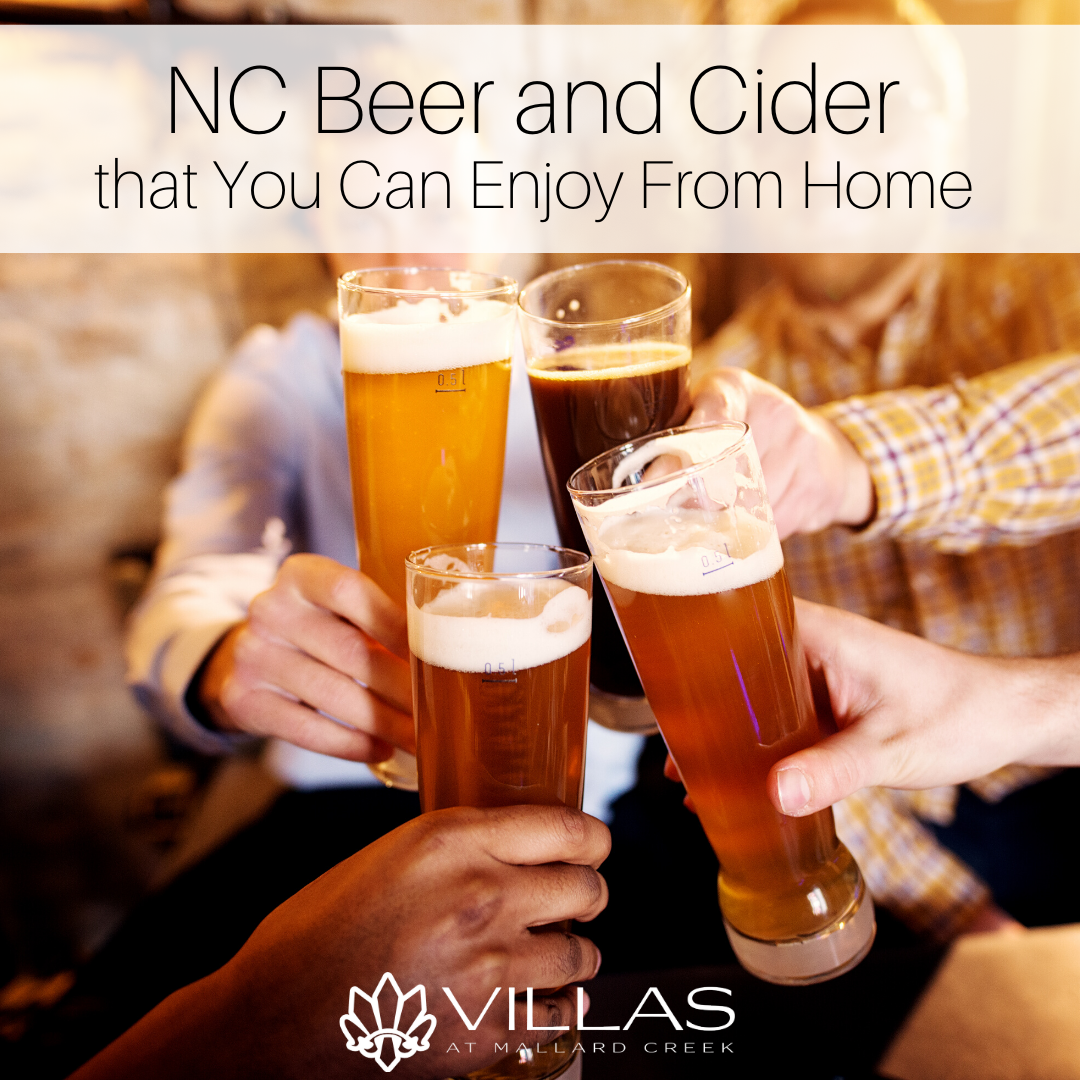 Love beers or ciders? Don't let anything stop you from getting your hands on a cool, crispy drink to enjoy! Whether you are a native or just moved to town, you will find plenty of options to satisfy your beverage cravings.
While it's great fun, you are not always able to head down to your nearest brewery or bar to relax and have a drink. Sometimes, it's out of your control, but other times, you would rather be at home on your couch—especially if there is a game on!
No worries! Here are some great breweries in North Carolina whose beers and ciders you can enjoy from the comfort of your home.
Jam Session
Opened in 2011, Noda Brewing has brought Charlotte a wide variety of brews ranging from stouts to sours. Among their extensive portfolio, sits a pale ale: Jam Session.
Infused with Maris Otter and Caramunich malts, NoDa Brewing brings us a medium golden ale, with a floral scent, complemented by citrus and pine flavors. It is topped off with a bready note and a 5.1% ABV. If you live in any of the homes or apartments in Charlotte, this fan-favorite is ready for pick-up using Noda's drive-through service.
Lemon Zombie Ginger
With its roots stemming from the Catawba River in the mountains of North Carolina, Catawba Brewing Co. started its journey in 1994. It sold its first keg in 1999.
Now a well-established brewery, Catawba Brewing brings a Belgian-Style Witbier, Lemon Ginger Zombie. This beer is a spin-off of its flagship white ale: White Zombie.
Lemon Ginger Zombie presents a "hazy white sheen" with a 5.1% ABV. With its light body, the ale's scent and taste truly represent its name! It creates a balanced experience between the citrus of lemon and the earthy tones of ginger.
Take this ale home with you! It is available for pick up at their locations in Charlotte, Asheville, Morganton, and Charleston.
Wind Shear Witbier
Built by two professional brewers, Pilot Brewing presents a Wheat beer called Wind shear Witibier. With an ABV of 5.5%, this clean beer is brewed with coriander, orange peel, black pepper, and ginger.
So, if you're a local, a visitor, or moving in and looking for apartments in Charlotte, Pilot Brewing offers this and many other beers on their takeout menu. You can enjoy with family, friends, or at your apartment warming party.
Rewind Lager
Birdsong Brewing was just an idea in 2010. Ten years later, Birdsong is a successful brewery, the one who brings us Rewind Lager.
This Contemporary American Pilsner is a well-balanced brew, with Pilsner and Carapils malts at its cores. With a 4.0% ABV, this lager carries a clear gold color and the strong scent of grain.
Its taste holds the sweetness of the malt and finishes with a slight lingering hop. This is a great drink to enjoy on a hot summer day, so head on over to their website and place your order online and pick up your lager from their location in Charlotte.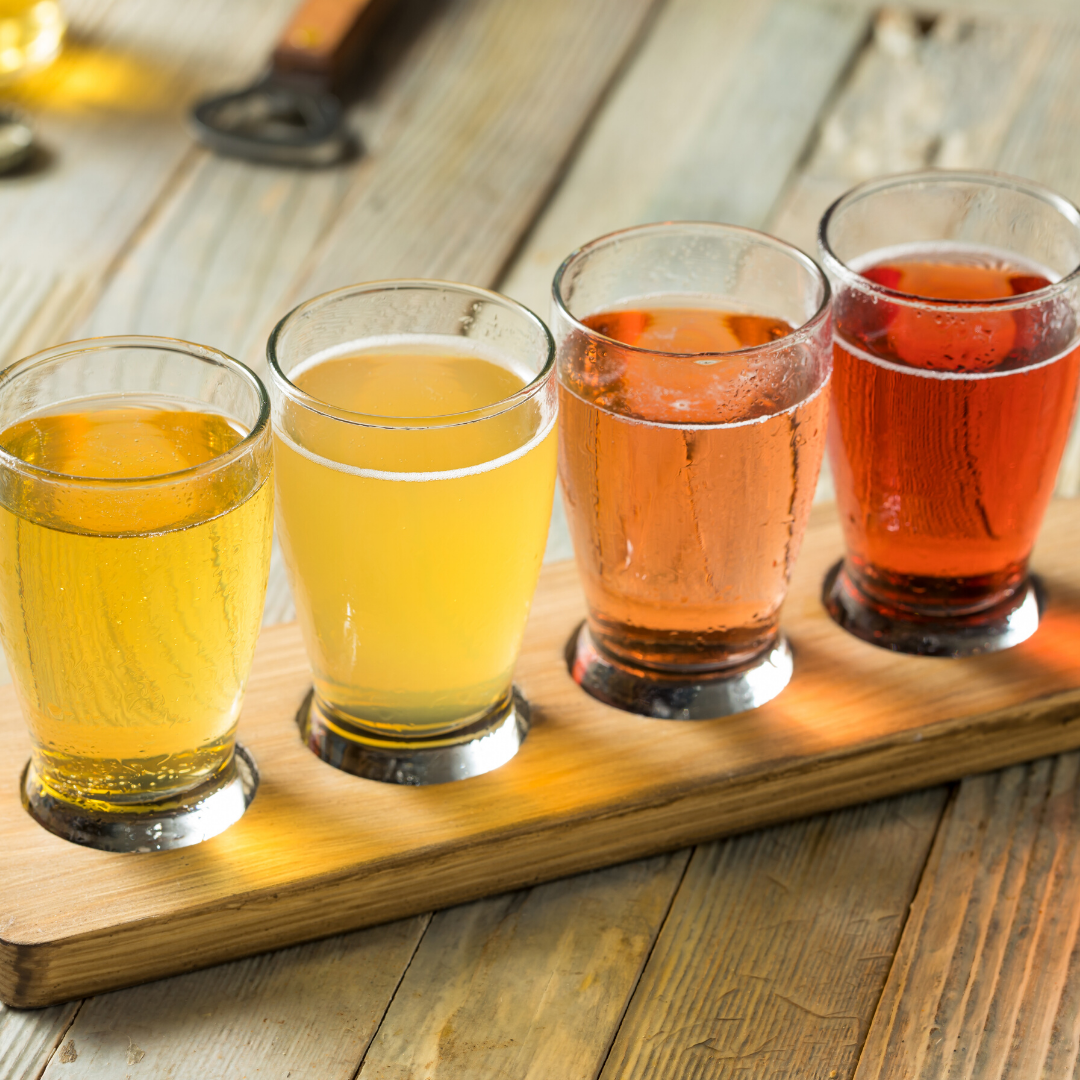 Quantum Wobble
Available on their website for pick-up and deliveries to homes and apartments in Charlotte, Resident Culture Brewing Co. serves you Quantum Wobble.
Their kettle sour presents with a strong guava aroma and light-yellow color. Its smooth guava taste is hinted with mango and a slight tease of sour. It's medium-light body and aggressive effervescence finishes this craft beer, making it an enjoyable drink.
At only 4.0% ABV, take six of these guys home with you and take it easy in front of the T.V.
Queen City Common
Red Clay Ciderworks has many great ciders on its resume, but today, let's talk about Queen City Common.
This 5-year-old establishment brings you a semi-dry cider, that boasts a light apple flavor with mineral notes. It clocks in at a 6.9% ABV.
It is gluten-free so if you have allergies, don't sweat it! Using their cider finder, you can locate your nearest retailer, spanning from as far north as Mt. Airy all the way to Aiken in the south. You can also order and pick up from their location in Charlotte.
Blue Byway
Blue Byway, a blueberry and apple cider from Good Road Ciderworks, is a Silver Medal Winner at the Great Lakes Cider and Perry Competition. With its 6.3% ABV, this medium-light beverage delights the senses with its light fruitiness, topped off with a dry finish.
With its deep rose appearance and smooth taste, this cider is a great option. Having a small family celebration at home or relaxing in your apartment? This brewery is not too far away. Let them deliver Blue Byway right to your door or pick it up at your convenience.
---
Now that you know where to look, you can choose the beer that best suits your mood. Take it home to your apartments in Charlotte, relax, and drink! The Villas at Mallard Creek is the perfect place to chill and call home!