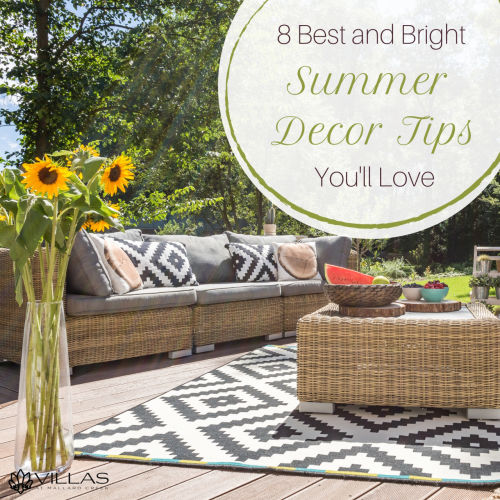 Summer is here and what better way to enjoy and celebrate than by bringing a little taste of Summer into your Charlotte apartment? We've got the best tips and tricks for transforming your home into a beautiful Summer oasis (hello, staycation!), so read on and get inspired!
Add Pops of Color
Welcome in the sunshine with beautiful pops of color throughout your home! There are so many fun and creative ways to do this like with bright and cheery couch pillows, accessories, bath towels, and more. Colors like bright yellow, pink, blue, green, and orange are the way to go. You could even paint a few accent walls to really make a statement! Change up your dining table settings, entry rug, the possibilities are endless.
Focus on Floral and Coral Prints
Super-fun prints like floral, coral, and trellis definitely shout Summer! These prints can best be utilized in things like pillows and rugs and are typically easy to find. Don't be shy and only stick to one pattern- mix them up for even more bright and cheery fun!
Accessorize with Citrus
This is one of our favorite Summer décor ideas! Not only is citrus an extremely popular décor trend right now, but it also provides a bright, cheery, and clean vibe. Accessorizing with citrus is one of the best ways to add pops of Summer throughout your Charlotte apartment by simply throwing a few faux lemons in a bowl on your coffee table, staging faux oranges and limes around your dining setting, or by hanging a citrus decorated wreath on your front door! Check out this link for more sweet inspiration.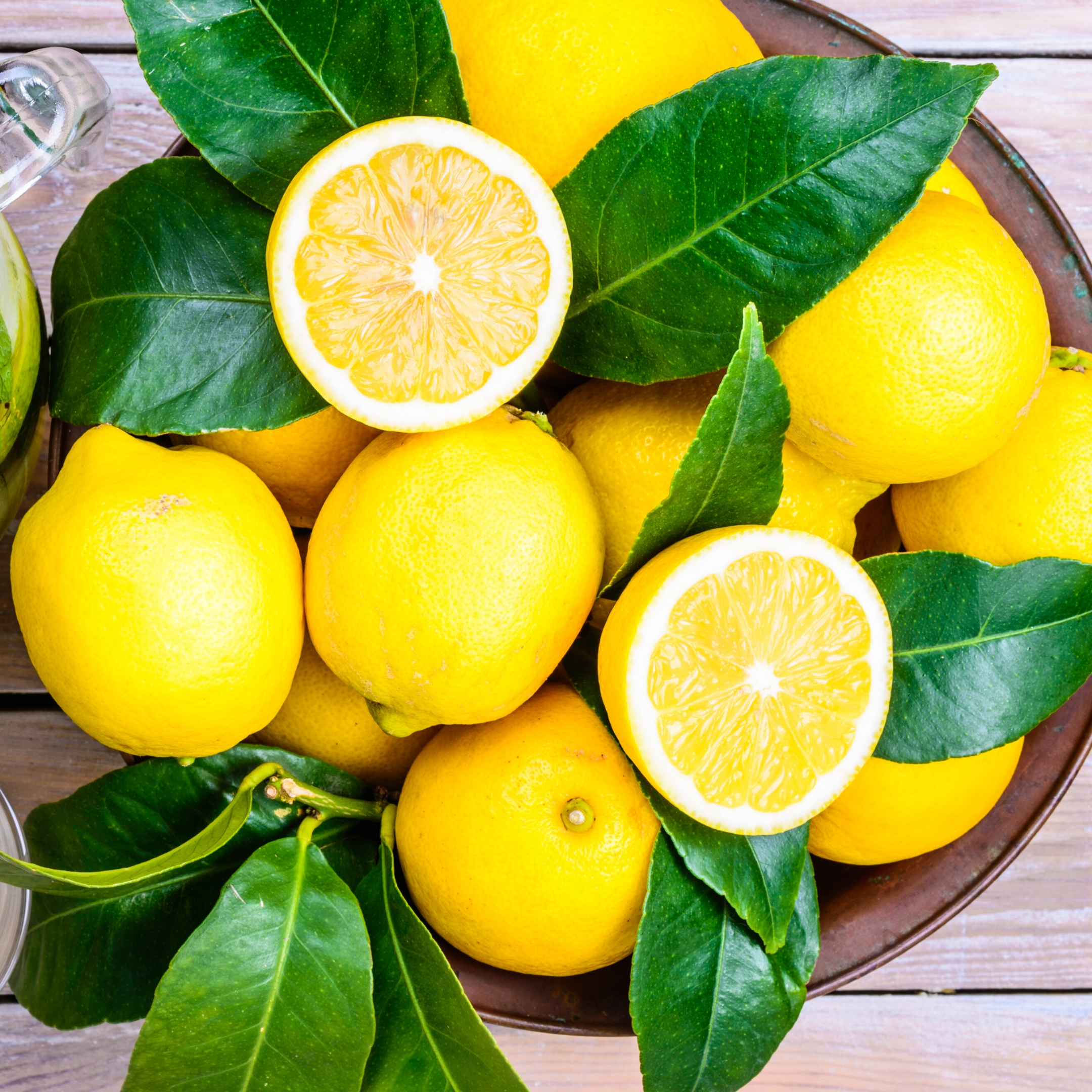 Flower Arrangements
Beautiful and bright Summer flower arrangements are an excellent way to brighten up any home! Choose flowers like dahlias, daisies, peonies, and hibiscus to keep the Summer vibes flowing. You may even already have a blooming flower garden to create your arrangement! This Summer décor tip is super-fun because you can sprinkle your flower arrangements throughout your Charlotte apartment, and they are also fantastic for your balcony or patio.
Colorful Outdoor Entertaining Area
Here at the Villas at Mallard Creek, you get to enjoy your own private balcony or patio! What better way to use this awesome space than by making it your own Summer paradise? Add outdoor furniture, bright pillows, candles, flowers arrangements, a printed rug, and a fun throw blanket for a perfect and relaxing Summer outdoor oasis!
Don't Forget the Outdoor Lighting
Want to really set the Summer mood? Invest in a little outdoor lighting! Things like string lights and lanterns really add that extra pop of Summer fun. You'll love spending your Summer nights outdoors even more with a few simple touches of lights that really set the mood.
Switch to a Summer Duvet or Bedspread
Bring Summer into your Charlotte apartment's bedroom by switching your current bedding to a Summer-inspired duvet or bedspread! This is so simple to do and can be tailored to almost any décor style. Whether you love flowers, shells and beach décor, or just a plain bright color, you're sure to enjoy snuggling up in your new and refreshed bedding! Check out this fun (and reversible!) bedding available at Belk's.
Get a Few Bright Rugs
Rugs are a great way to add Summer vibes to your Charlotte apartment's décor and can be placed almost anywhere you'd like! Welcome your guests with a cheery entry rug, spruce up your living room with a colorful floral rug, or add an Aztec printed rug to your outdoor area. Your feet will smile when you walk on your new Summer-inspired rugs!
When it comes to Summer décor, the possibilities are endless, and we hope we've inspired you to add a little colorful fun to your Charlotte apartment! Drop a comment and let us know what your favorite Summer décor item or tip is.