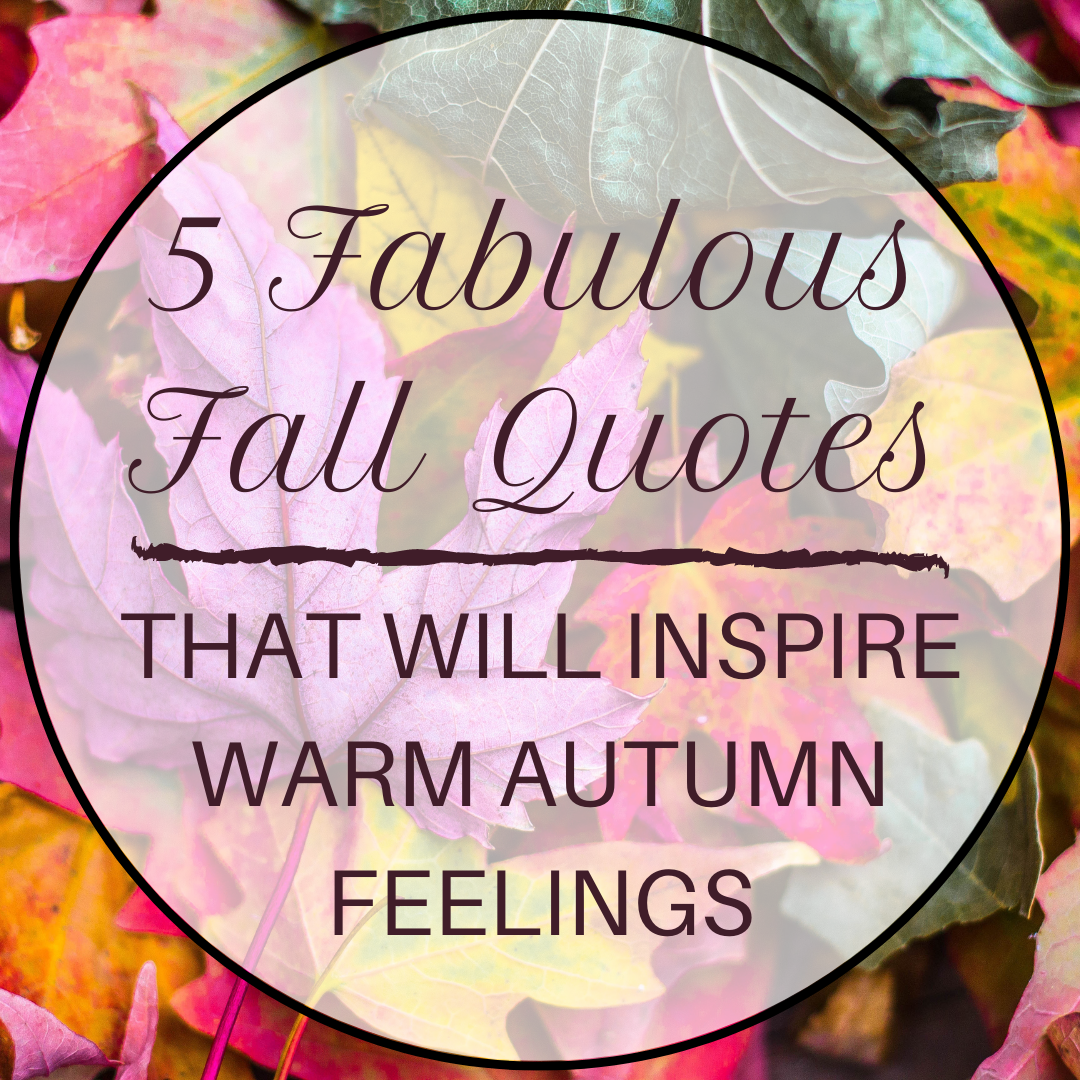 Fall is in full swing. The leaves are changing colors and dropping to the ground. A cool crisp breeze is in the air. There is so much to enjoy during this change of season. What is your favorite way to enjoy the Fall?
Whether you like to spend your mornings wrapped in a blanket on the balcony sipping coffee or evenings snuggled up on the couch watching a holiday classic while enjoying hot cocoa… we hope that you will find a way to make this season special in your Charlotte apartment. Here are a few fall quotes that will inspire warm thoughts and feeling this autumn.
1. "Autumn carries more gold in its pocket than all the other seasons." -Jim Bishop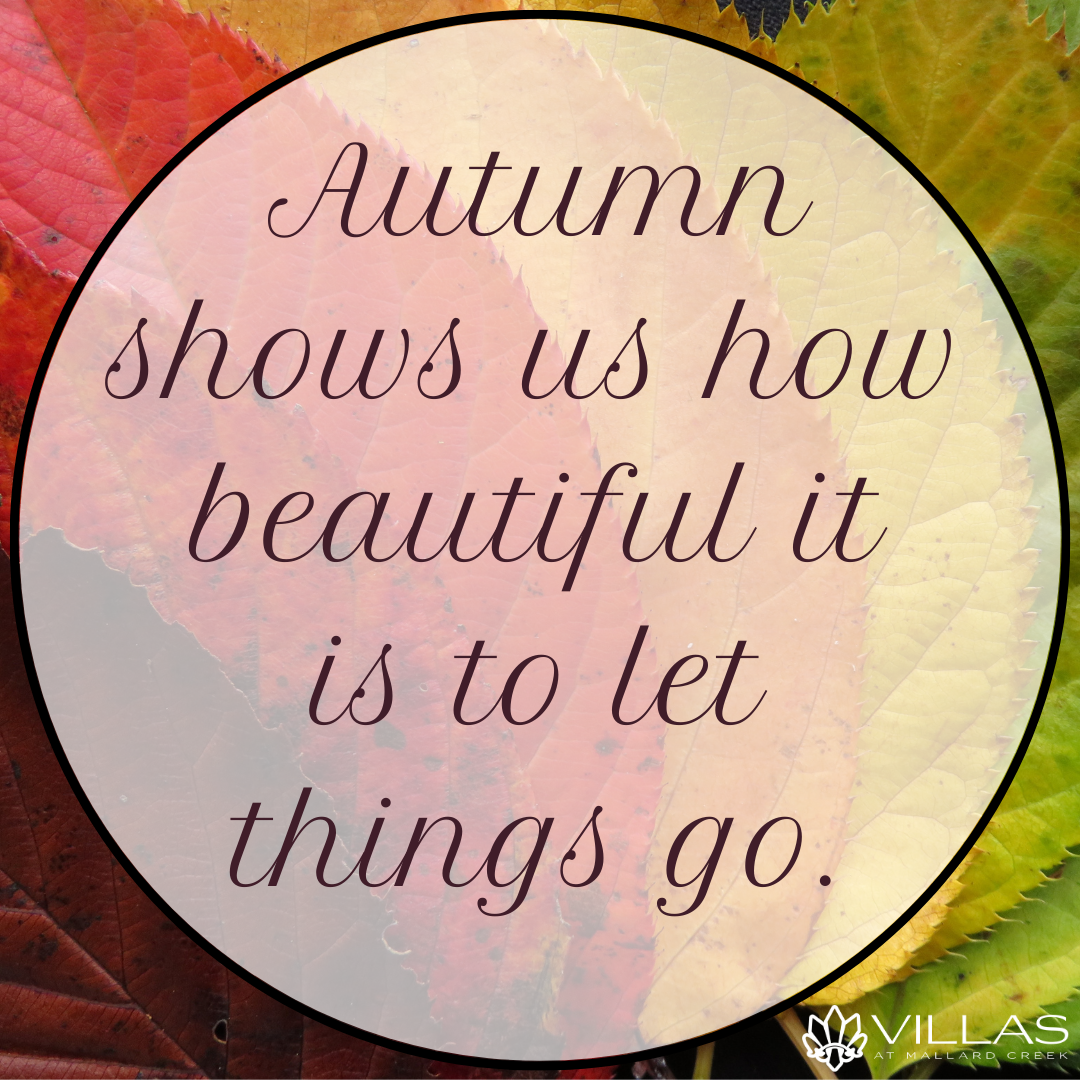 2. "Autumn shows us how beautiful it is to let things go."
3. "Fall has always been my favorite season. The time when everything bursts with its last beauty, as if nature had been saving up all year for the grand finale." -Lauren Destefano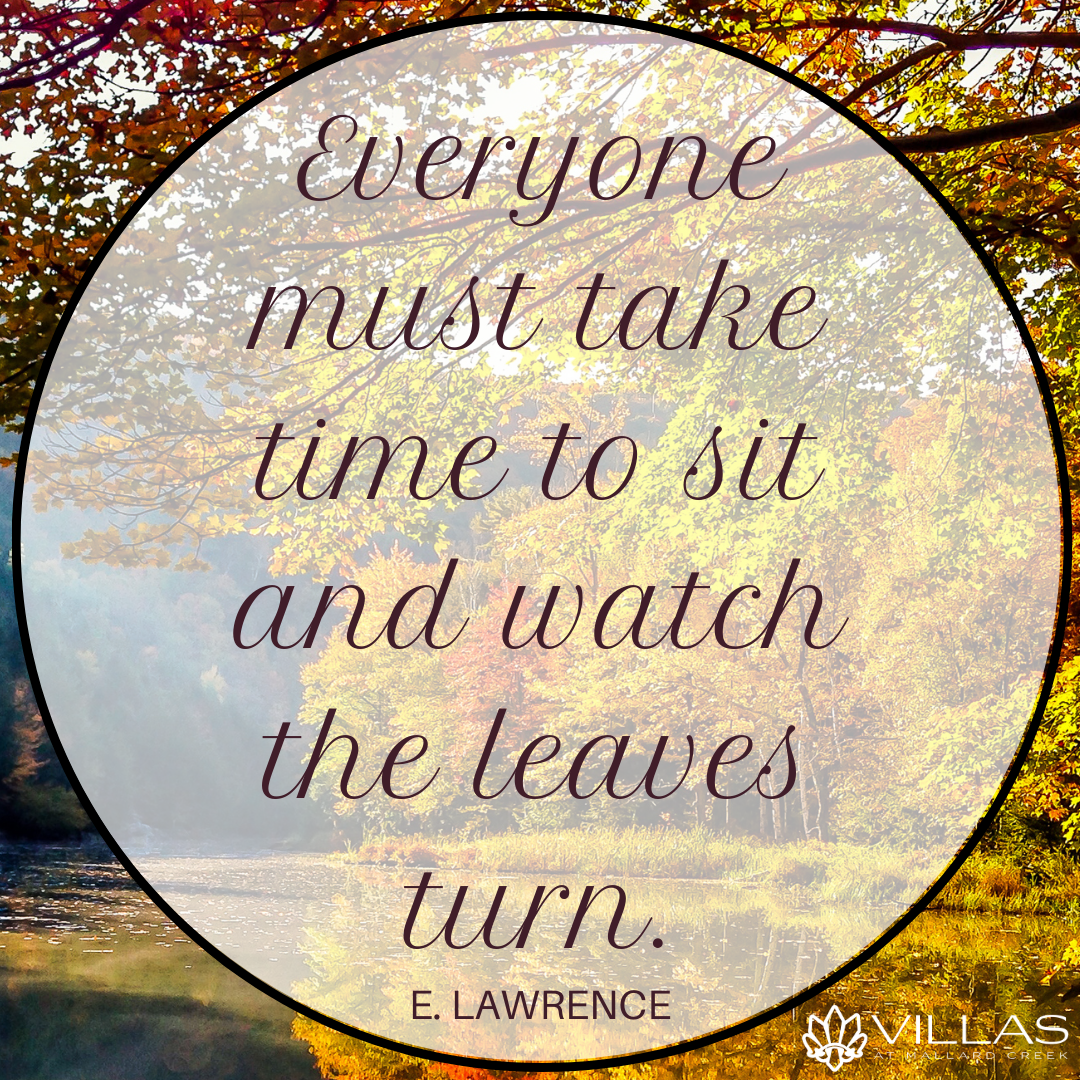 4. "Everyone must take time to sit and watch the leaves turn." -E. Lawrence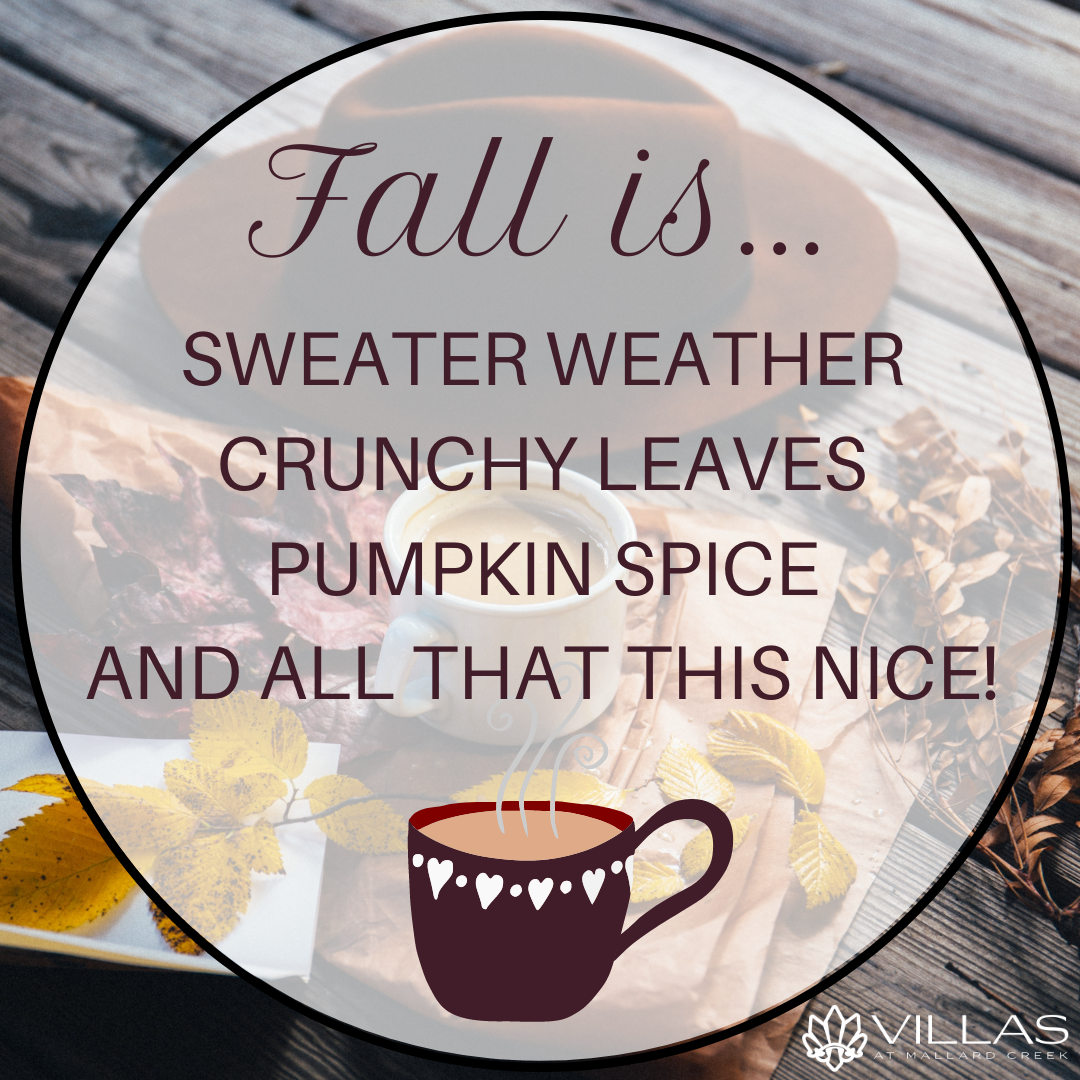 5. "Fall is sweater weather, crunchy leaves, pumpkin spice and everything nice."
No matter what your favoirte fall quote or activity is, we hope that your Charlotte apartment is the perfect place for Fall respite and relaxation. Here at the Villas at Mallard Creek, we are looking forward to celebrating the season with you. The holidays are just around the corner! What are looking forward to the most?
Looking for more great fall quotes? Check out these quotes we found on the web.