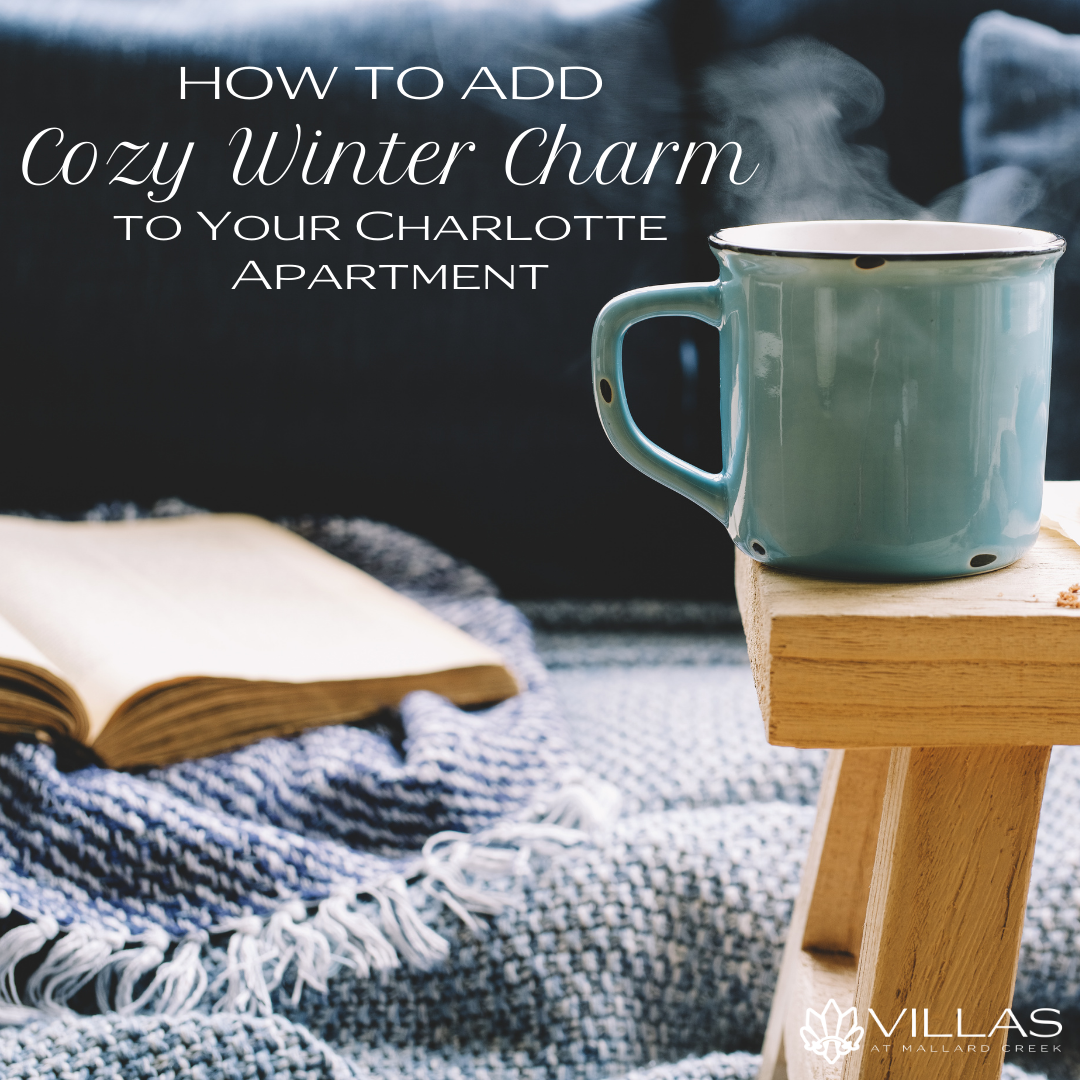 When the mercury drops, you often find yourself in nesting mode. You probably feel the need to make your two-bedroom charlotte apartment as cozy as possible, right? It is a common wintertime activity!
These tips will help you add all the coziness with an abundance of charm so you (and your charlotte apartment) can survive the winter blues. You will find tips to spruce up the main living areas, the bedroom, and even your outdoor space.
Add Some Sweater Pillows
Nothing says cozy like a plush sweater, and these charming ones up your throw pillow game while beckoning you to snuggle. You can DIY these bad boys with some of those old sweaters taking up space in your closet if you are feeling crafty, or you can find some for purchase at your nearest home goods store. There are several options available on Etsy as well!
Amp Up the Lighting
As you already know, as soon as the clock "falls back" the days just seem to evaporate. To keep your two-bedroom charlotte apartment feeling happy and homey in the winter, it is important to add in some extra lighting. You can add a few more lamps around your main living spaces to boost the overhead lighting options. Candles definitely lend a special coziness while also offering an additional light source.
Add Some Comfort in the Bedroom
Let's face it, even in North Carolina, the winter months can get downright chilly! And once the sun goes down, the cold can start to creep in. One of the best ways to beat the chill while also giving yourself some luxurious lounging time is by updating your bedding. The drastic change in temperatures between a Charlotte summer and a Charlotte winter mean the same types of sheets and quilts don't work for both seasons. Winter months call for soft flannel sheets, plush comforters, and extra throw blankets! (You can add to the extra coziness by snagging some super thick and comfy pajamas.)
Sprinkle in Some Festive Touches
Now that you have turned your bed into a winter haven, you need to give yourself a few reasons to get out of it each morning — this will be especially hard when the temperatures are so chilly! Adding a few festive, winter touches to your decor may just be the boost you need to crawl out from under that plush new comforter. Pops of color and sprigs of evergreens give your home a winter-feel while still looking ultra-chic. You can add a red velvet ribbon to your vases, put some pine sprigs on your bookshelf, or add a wintery potpourri to your coffee table. Sometimes these tiny gestures are all it takes to give your two-bedroom Charlotte apartment the ultimate winter charm.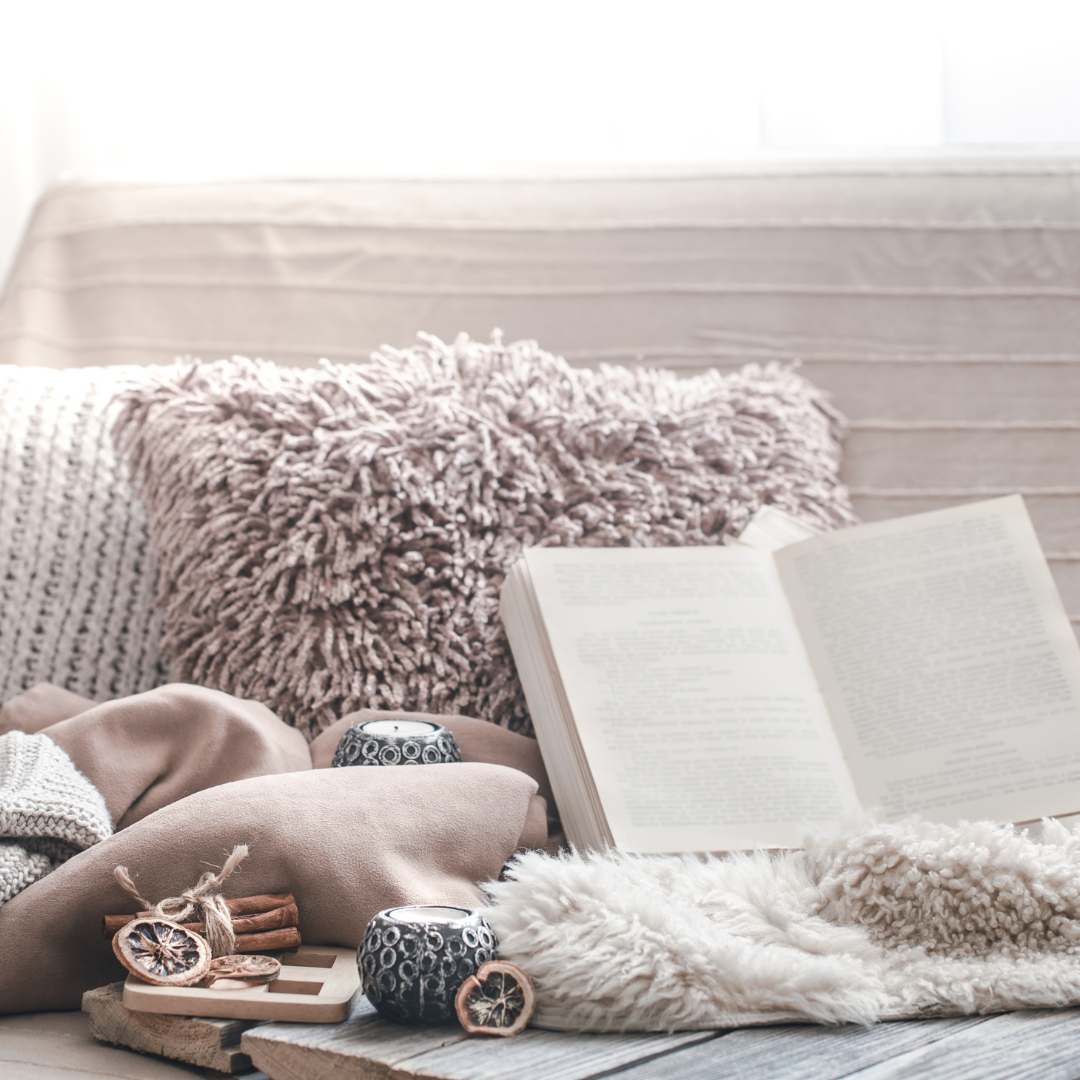 Also, remember your winter patterns and colors. Plaid throws, berry-colored accessories, pure winter whites, all make for great style choices in the chillier months of the year.
Think About the Floors
If you have been holding off from buying a plush area rug for your living room, the wintertime may just be the time to take the leap. Having a thick and soft rug makes your room very inviting, and it adds a little special coziness for your toes! You can find a rug that will make your feet happy in just about any color of the rainbow, so no matter what your decor style consists of, you are sure to find a rug to match!
Don't Forget About Your Outdoor Space
You may think that the deck or patio attached to your two-bedroom Charlotte apartment is basically off-limits during the winter months, but that is simply not true. You can find ways to spread the coziness to your outdoor space so that you are happy to spend a few moments of your day out there breathing in the fresh air. You can also add some outdoor throw pillows to your patio furniture to make things feel more comfortable and homey. Be sure to snag one of your snuggly throws before braving the temps.
Keep the Hot Chocolate Bubbling!
Nothing says cozy like the aroma of rich, decadent hot chocolate! The winter weekends lend themselves to snuggling up on the couch with a good book, your favorite throw, and a steaming mug of cocoa. You can stock your cabinet with instant versions, or you can create your own with a delicious hot chocolate recipe. Warning! Some of these (are more like dessert than a beverage…your diet may not approve. You will have a hard time deciding which recipe to make with choices like Nutella, caramel, and Amaretto flavors.
With these 7 tips, your charlotte apartment will be totally cozy and completely charming! There is no doubt about it!
If you are looking for a new apartment in the Mallard Creek or University City area, please stop by for a tour today. We have a floor plan that is perfect for your needs!