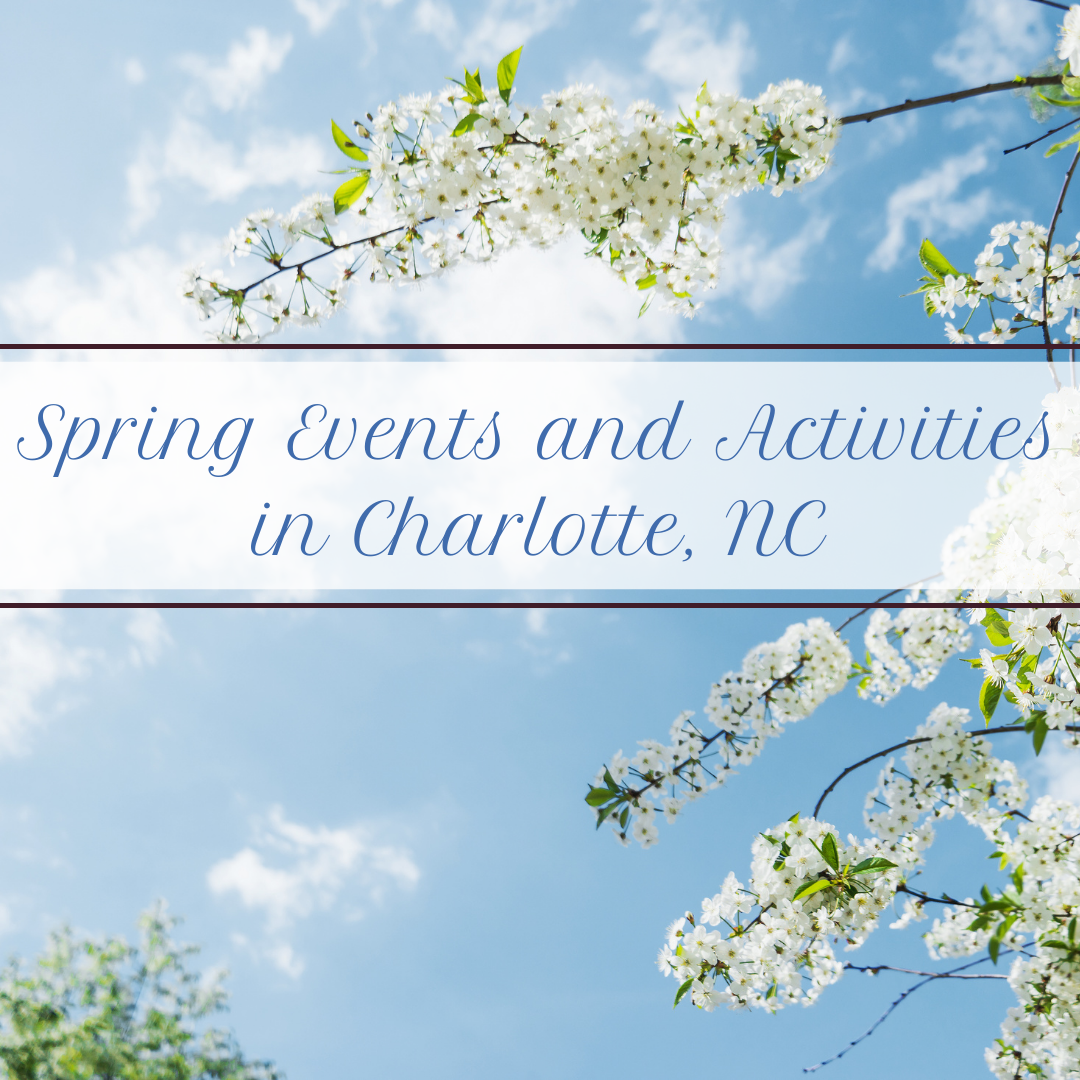 If the sun streaming in the windows of your apartments in Charlotte, NC has got you ready to head out and explore the town, then you have come to the right place. Below you will find a comprehensive list of spring events and activities happening in the Charlotte metro area.
It is time to dust off your warm-weather clothes and head out from your apartments in Charlotte, NC and have some fun!
Learn a Little History
If you want to learn a little more about the past, there are a few places in Charlotte that can help you in your studies. Take a visit to the President James K. Polk House, a historic site, in Pineville. Admission is free, and they offer guided tours on Saturdays for $2. Another option is to visit the Charlotte Museum of History which is open for public tours one Saturday per month. The 8-acre historical site offers self-guided tours. There is also the Levine Museum of the New South which connects people to the past so they can realize the promises of the future. This museum has several different exhibits to explore.
Explore AI
The Discovery Place Science museum has a new exhibit on Artificial Intelligence which is running now through August 22. Visitors can explore the ways AI works, and where it may be going in the future.
Black Food Truck Friday
On Friday, April 1, you can leave your apartments in Charlotte, NC to head to Sonesta Charlotte for Black Food Truck Friday. There you will find a collection of Black-owned food trucks ready to feed you and your family. This event is to support retailers and vendors who have been disproportionately impacted by the COVID-19 pandemic.
Easter at the Library
The Billy Graham Library is celebrating the Easter holiday on March 27 with plenty of activities for kids and adults. There will be crafting, an interactive telling of the Easter story, and a photo booth where you can snap some photos in your Easter best. Everyone will receive a copy of Billy Graham Classics on DVD.
Taste Some Wine
If you are willing to take a little drive out of the city, you can head to Serre Vineyards in Mt Airy, NC for a wine tasting. The Tasting Room is open from 1-5 on Mondays and 12-5 Thursday through Sunday in March. There is plenty of outdoor seating with fire pits and propane heaters to keep you toasty.
Shop 'Til You Drop
If you are ready to spruce up your apartments in Charlotte, NC with some handmade or artisan goods, then you will likely want to head to one of these pop-up markets happening in the city on March 27th. The Starving Artist Market is the place for locally handmade art, and you'll find it at Primal Brewery in Belmont. If you need another place to shop, the Summit Seltzer Popup is offering retail therapy, refreshing drinks, and skyline views. Idlewild Baptist Church is having a craft fair and Easter egg hunt if you want to shop with the kids in tow.
Stop and Smell the Roses
Enjoy the beauty of roses in bloom at the McGill Rose Garden which is currently open from 10 am to 4 pm Monday through Friday. Another option is to visit the Wing Haven Gardens and Bird Sanctuary. Wing Haven is open Wednesday through Saturday, and the admission fee is $10.
Take a Walk
If the sweet smell of spring air has you wishing for a little time in nature, you can head to one of the city's trails for an hour or two outside. Reedy Creek Nature Center and Preserve, Anne Springs Close Greenway, and the paths at Freedom Park are all great places to get in your steps.
Now that you have this great list of activities and events going on in the city this spring, there is no excuse for staying cooped up in your Charlotte apartment! Get out there and have some fun.