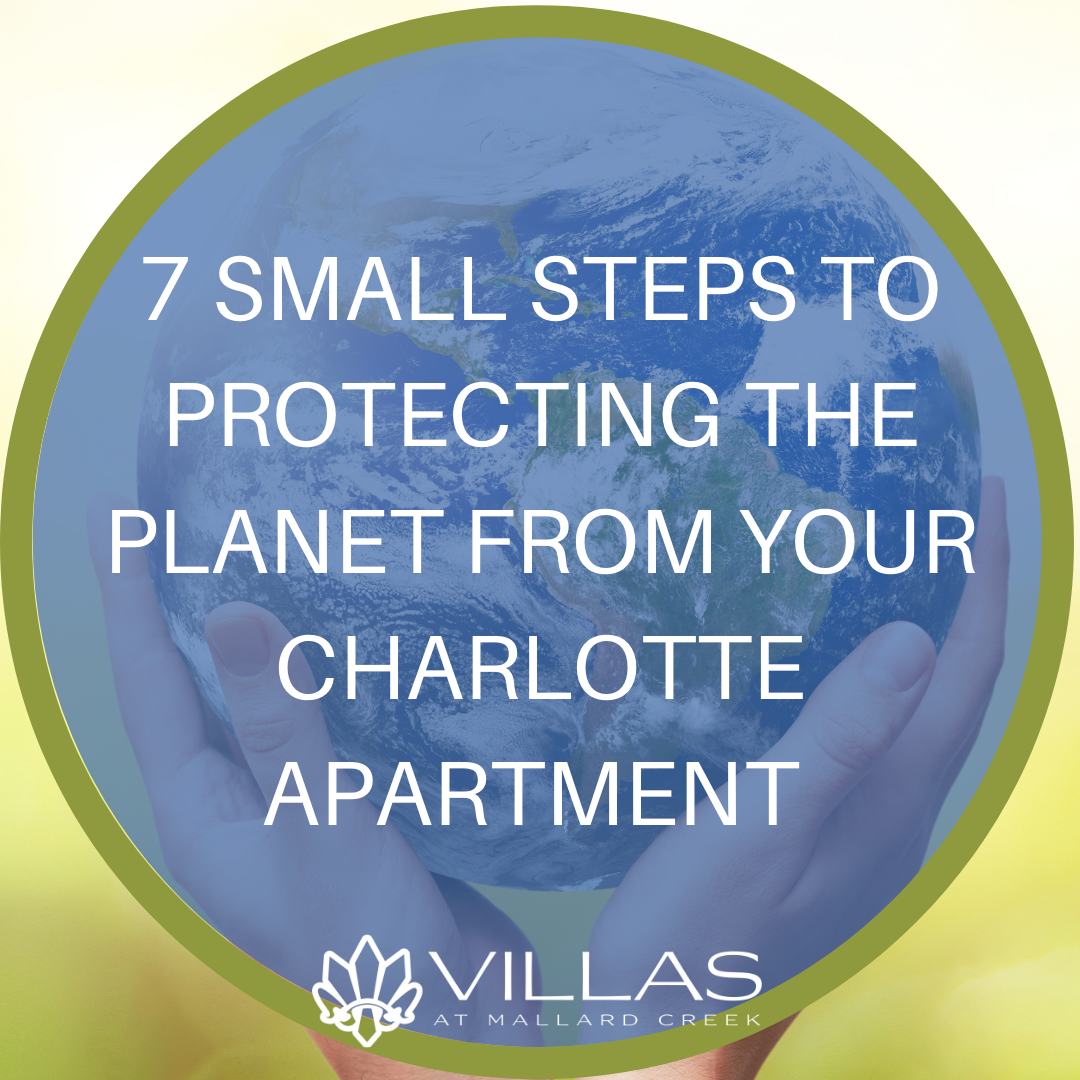 Protecting the planet is not hard. You can even make a difference from your Charlotte apartment. Little things do matter. What if we just did the best we could with what we have? The "bigness" of protecting the environment can keep us from appreciating the little things we are able to do. Your part matters. You matter. To help you see that, here are some simple ideas to help you move toward zero-waste, sustainable swaps in your home, as well as minimizing your carbon footprint and making budget friendly choices for your closet. It is easy to watch out for the environment, if you can see the choices before you.
Sustainable Swaps
Do you feel like you need some more inspiration on what to swap out? Maybe you have invested in some reusable items around your apartment, and just need to know some new ways to up your planet-protecting game. Check out these Sustainable Swaps for some fresh ideas that your future self will thank you for.
Zero Waste on a Budget
It is so reassuring to have zero waste options at home, but it can feel like the initial investment in those choices is steep. You'd be surprised at some of the affordable ways that you can eliminate waste, especially in your kitchen and bathroom. Going for Zero Waste on a Budget is attainable. You got this.
Kitchen Scrap Garden
Did you know you can start saving the planet with your leftovers from dinner? You can! Grab those inedible ends from your veggies and start a Kitchen Scrap Garden today. Start small. Just pick one item at a time and you'll be enjoying the fruit of your labors (literally) in no time.
Compost
Does the idea of throwing out uneaten food and unusable veggie scraps make you sad? Maybe it's time for you to start composting. Just because you're in a Charlotte apartment doesn't mean you can't try your hand at it. Here's How to Compost in an Apartment. It's easier than you think!
DIY Orange Vinegar
Cleaning supplies are some of the biggest culprits of toxins in our homes and the environment. Many people turn to making their own cleaning supplies, which is a great option especially in limiting the purchase of plastic containers from new cleaning products. However, a lot of these cleaning solutions involve using essential oils. Nothing against essential oils, but if you'd like another idea, this DIY Orange Vinegar uses orange peels instead. It's so refreshing and so easy to make. Keep in mind that vinegar is not safe for porous surfaces.
Carbon Footprint
When you step out of your apartment, you can help protect the environment with your transportation choices. Try to lump all of your appointments or your grocery shopping into one day to limit your driving. Choose to walk or bike instead of using your vehicle, if possible. You CAN decrease your Carbon Footprint. You're powerful like that.
Capsule Wardrobe/Thrifting Clothes
Finally, protecting the environment can happen through the way that you fill (or empty) your closet. You can use a Capsule Wardrobe and choose to try Thrifting Clothes. There are lots of tutorials out there on the best way to do this for your style needs and preferences. All you need to do is search for which style of capsule wardrobe you are looking for (work, spring fashion, minimal, etc.) or tips on thrifting. The articles here talk about the mindset behind a capsule wardrobe and the lessons learned through thrifting. Enjoy!
BONUS: Live Green in an Apartment
This last thing is a collection of ways to embrace your Charlotte apartment life and live green at the same time. Be inspired and encouraged that you can make a home and protect the environment at the same time. Let's leave the earth a better place for those yet to come.
Ready to find a great apartment where you can implement all of these wonderful earth-friendly tips? Come see why the Villas at Mallard Creek should be the place you call home.